The Rezo cut is undoubtedly one of the most popular curly haircuts to emerge in recent years. Curl specialist Nubia Suarez is the creator of the cut and she has helped thousands of women reignite their love for curly hair.
In this definitive guide of the Rezo cut, Nubia kindly agreed to let us feature some of her amazing curly transformations from her own salons. We can't wait to share them with you!
So, what exactly is a Rezo cut?
The Rezo cut, also known as the RËZO cut, is a curly hair cut achieved via a dry curl by curl cutting technique. The Rezo cut focuses on an even curl cut as well as length retention and is only available at specialist hairdressers who have undergone extensive training.
Why Does The Cut Work So Well
Nubia created the Rezo cut after spending many years as a Deva and Ouidad certified educator.
She realised that many curly haircuts didn't cater for women with tight curly textures and set out to study different hair textures and techniques from all over the world.
The thing that sets the Rezo cut apart from other curly cuts such as the Deva cut, the Ouidad cut or the Tunnel cut is that it is compatible with every hair texture.
The focus of the cut is to create a shape that not only works for your facial structure but allows you to keep the length if you wish.
---
The Rezo cut creates an enormous amount of volume while retaining the integral structure of your curls. The result is vibrant, loose curls which perfectly highlights the natural beauty of your face.
Also read: 5 Important Signs There's Too Much Protein In Your Hair
Who Is The Rezo Cut For?
The cut is suitable for every kind of woman and doesn't discriminate against hair type or hair texture.
It is for women with wavy, curly, coily, and kinky hair types and ideal for anyone who is looking for more volume and shape.
Take a look at these very different before and after photos which show just how versatile the cut really is: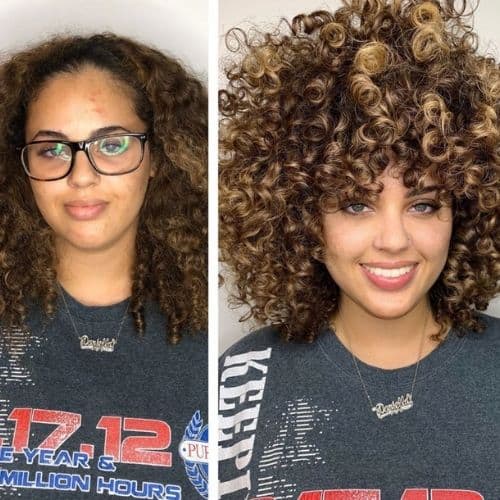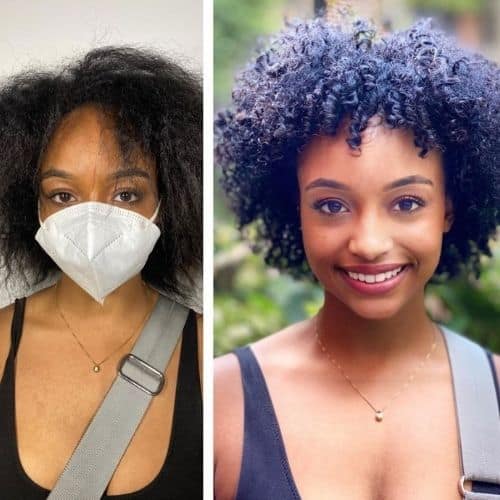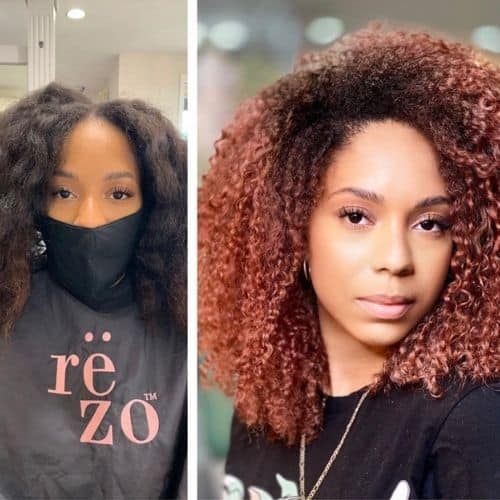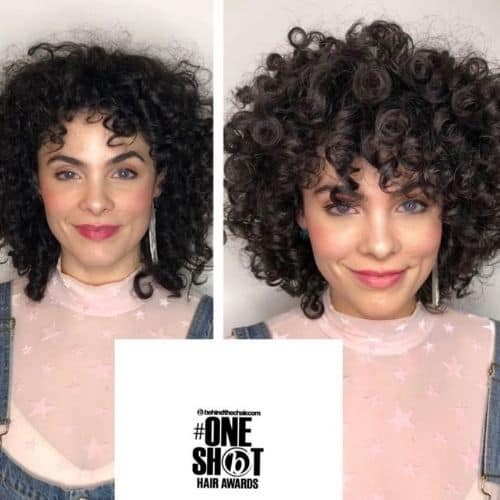 As you can see from these photos, the Rezo cut isn't really just a haircut. It helps to accentuate your facial features and brings out the very best of your qualities.
Nubia's mission is to build a curly girl community where women from all backgrounds can see themselves reflected in others. She urges women to accept their own textured hair instead of looking to change it.
Also Read: 2020 Best Coconut Free Shampoos (For Dry Hair)
The Rezo Cut Vs The Deva Cut
The Deva cut is another popular curly hair cut which also follows a curl by curl dry-cutting technique.
One of the issues that curly girls have been reporting with the Deva cut, is that the cut doesn't produce an even result.
As you cut the curls into layers, curlies who like to switch between curls and a straightened look, may not see very good results.
Furthermore, cutting the hair into different layers can lead to breakage problems for certain hair types.
Check out LexiMarcella's video on YouTube who explains why she stopped getting Deva cuts.
What Happens During My Appointment?
The aim of a Rezo cut is to give you voluminous, shiny curls without losing too much of the length (unless you want to of course).
Your curl stylist will assess your hair, the texture and check for any unevenness. The key is to balance out the cut on both sides so that when your hair grows, it will grow out evenly.
YouTuber Kelly documented her experience with the Rezo Cut on her channel Joy Before Her and was lucky to get a session with Nubia Suarez herself.
Video Highlights
Nubia noticed that Kelly's hair had big gaps been the long layers and short layers. Her goal was to correct this.
Kelly's curls are not too tight and so Nubia suggests that she doesn't use heavy products. Remember, less is better! Not only does using fewer products help with volume but it makes your curls feel much lighter.
Kelly colors her hair blonde and Nubia explains that this can actually affect the curl pattern. Coloring your hair too often will give you looser curls.
Nubia only cuts off the very bottom of the curls to retain length
Cutting curly hair Rezo style makes your hair look bigger and becomes fair easier to manage
During washing, another stylist emphasizes the importance of using enough water during the wash. Hydration is key for frizz-free curls!
My favourite part of this video was when Kelly asks Nubia how she came about creating this signature cut.
Nubia explains that she wanted to create an inclusive sisterhood of women from all backgrounds with various hair textures. This is so that any curly girl would have someone to look up to.
Too often we see the same curl patterns or textures in mainstream media which tells us that the problem is YOU or YOUR hair type.
Nubia emphasises that it's never you, it's your hair cut!
She ends the session by stating that it is our obligation and duty to society to build a stronger community and to make every curly girl feel proud of themselves and how they look.
Also Read: Is The Curly Girl Method Causing My Itchy Scalp?
How Much Does It Cost?
The price of a Rezo cut usually starts around $90 dollars but can be as much as $225 at some salons.
At Nubia's own Utopia Salon and Day Spa, you can get a curly cut for $100 with a senior stylist or $200 if you want a session with Nubia herself. Make sure to book early as her slots are not easy to find.
The price will in general vary from salon to salon but can also be dependent on the level of expertise.
Nubia's Rezo Academy provides classes ranging from level 1 RëzoCut all the up to Advanced RëzoCut classes. The price at your local salon will therefore depend on their curl specialist.
Where Can I Get A Rezo Cut
The best way to find your local Rezo cut specialist is to check out Rezo haircare's Stylist Finder.
Here you can search by city, town or postcode to find your nearest stylist. All stylists listed here are Rezo cut certified which means that you're guaranteed a quality cut.
Rezo Cut Transformations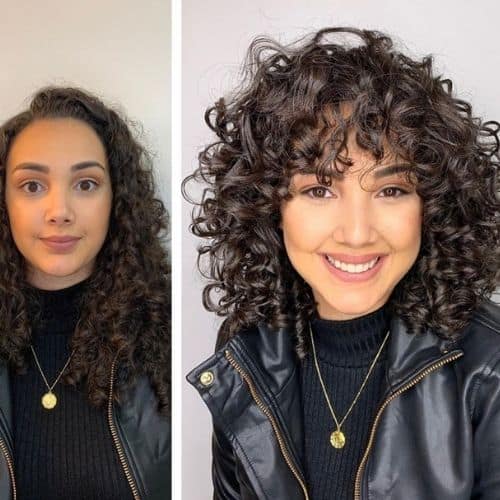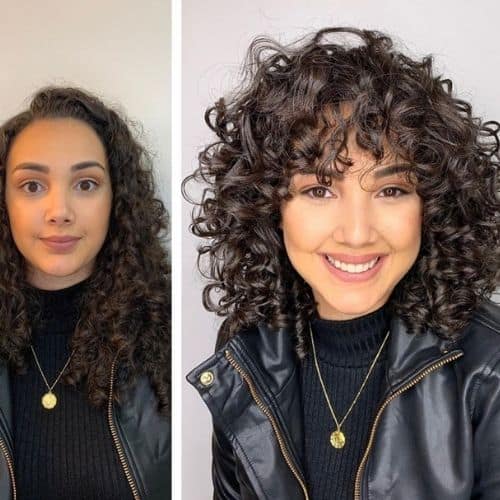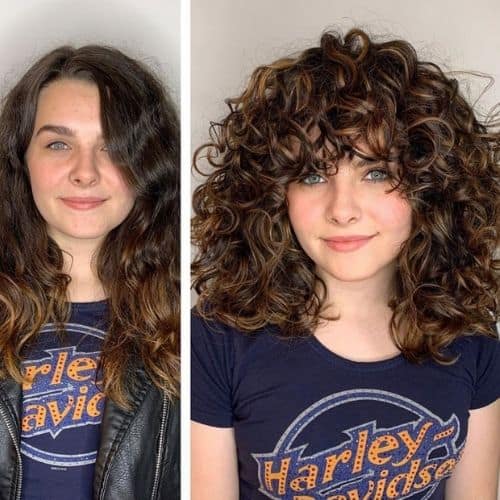 I hope this guide gives you a better insight into what the Rezo cut is and why it is one of the best curly haircuts on the market!
Don't forget to follow Nubia on Instagram and good luck with your curly hair journey!
---
Disclaimer: This site is not intended to provide professional or medical advice. All of the content on LovedByCurls.com is for informational purposes only. All advice should be followed at your own discretion. Ingredients may change at any time so always check the product label before using. Check our full disclaimer policy here.