If you like to straighten your hair and curl it afterwards, you don't necessarily need to invest in a curling iron. A flat iron with curved edges can give you the curls you're looking for! Read on to learn more about curved-edge flat irons and why it's worthwhile to have one of these styling tools in your collection.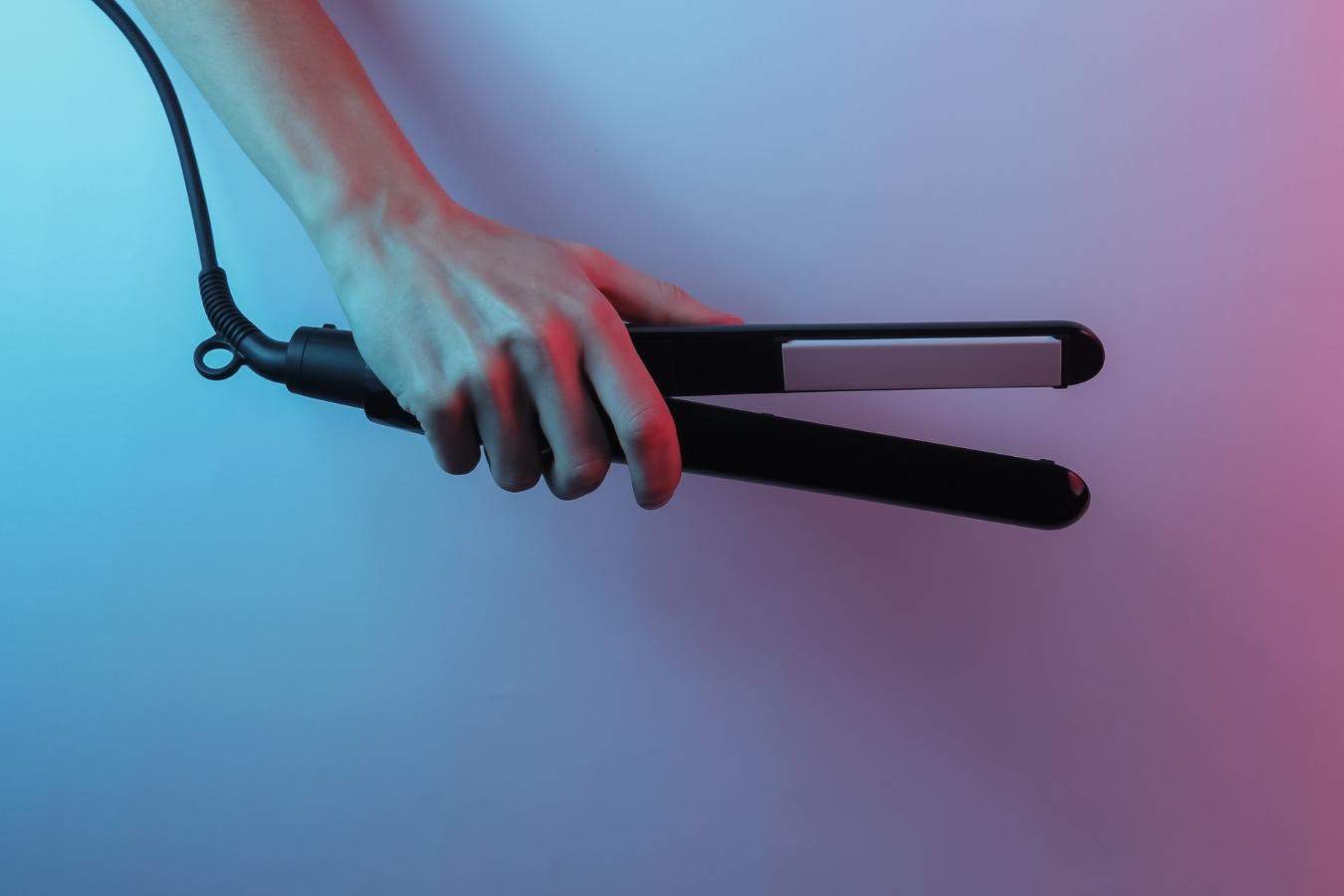 This post contains affiliate links and we may earn if you click on them (at no extra cost to you). Please read our full disclosure policy here.
Why Choose A Flat Iron With Curved Edges
A basic flat iron can make your hair straight, but a device with curved edges can do a lot more than that. With a curved edge flat iron, you'll be able to:
Curl your hair
Add extra volume
Create flips and waves
Avoid tangles and snags
16 Best Flat Irons With Curved Edges
---
---
---
---
---
---
---
---
---
---
---
---
---
---
---
---
How To Curl Hair With A Flat Iron With Curved Edges
Step One: Prepare Your Hair
Make sure your hair is clean and completely dry. Use a wide-tooth comb or a detangling brush to remove any tangles from your hair.
Apply a heat protectant to your hair and straighten it with the flat iron like usual.
Step Two: Section Off Your Hair
Take the top portion of your hair and secure it on top of your head using a claw clip. Divide the bottom half of your hair into small sections that are the right size for a curl.
Step Three: Start Curling
Starting near your roots, clamp your flat iron around a section of hair. Turn your straightener counterclockwise, stopping when the turn is complete.
Moving slowly, run your flat iron down the strand of hair until you reach the ends.
When you release your hair from the flat iron, try to catch the curl with your hand to keep it in place. Spray each stand with a small amount of hairspray to hold the curl.
Step Four: Finish Styling
Repeat the process for each section. When you've curled each section on the bottom half, release the upper section of your hair from the clip.
Continue to section and curl until you've styled all of your hair.
Apply a little more hairspray to your styled hair. You may want to gently comb through your curls to create a more natural look.
With some practice, you should be able to get the same results from a curved flat iron that you get from a curling iron.
Frequently asked questions
Disclaimer: This site is not intended to provide professional or medical advice. All of the content on LovedByCurls.com is for informational purposes only. All advice should be followed at your own discretion. Ingredients may change at any time so always check the product label before using. Check our full disclaimer policy here.