It can be difficult to style unruly hair that's prone to tangles. Thankfully, when you use a flat iron with a comb attachment, you can work through knots as you straighten your hair.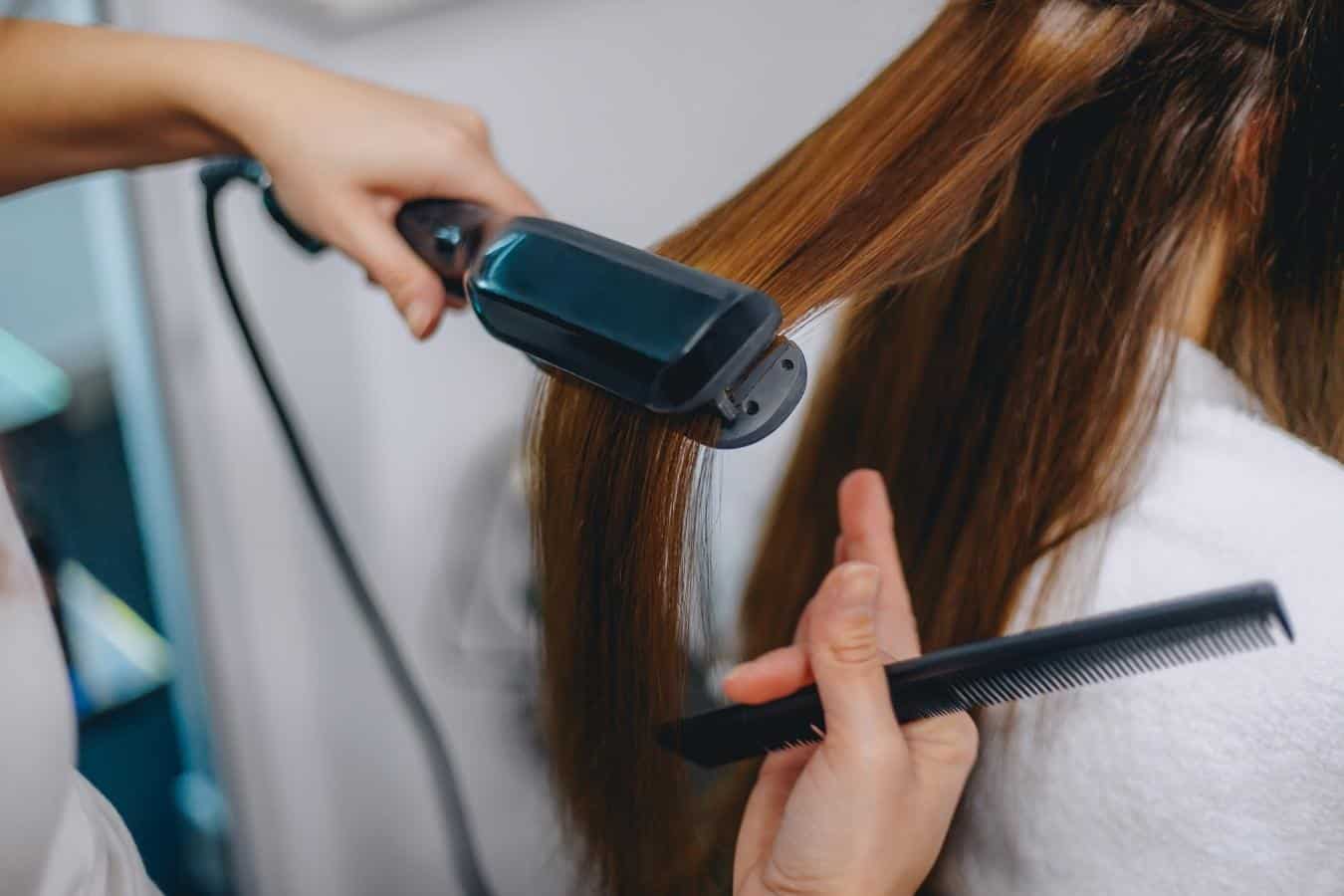 We've checked out a huge assortment of products to help you find the best flat iron with a comb attachment. Once you try a straightener with a comb, you'll wonder how you lived without one for so long.
This post contains affiliate links and we may earn if you click on them (at no extra cost to you). Please read our full disclosure policy here.
Benefits Of Using Flat Irons With Comb Attachments
It Can Detangle Knots
If there are any knots or tangles in your hair, the comb can work through them and leave your hair smooth. This tool is a fantastic way to achieve silky smooth hair while also preventing damage.
It's Perfect for Styling Thick Hair
It can be tricky to evenly straighten hair that's thick and curly. With a comb, it'll be easier to divide your hair into sections and straighten it perfectly.
It Can Save You Time
If you use a normal straightener, you'll have to work through knots before you use your flat iron. When you have a styler with a comb attachment, you can skip this step and save valuable time.
18 Best Flat Irons With Comb Attachment
---
---
---
---
---
---
---
---
---
---
---
---
---
---
---
---
---
---
How to Use a Flat Iron Comb
Make sure your hair is completely dry. Secure the comb attachment to your flat iron before turning it on and allowing it to heat up to your desired temperature.
Divide your hair into sections. Grab a section of hair and run the comb through the section, starting at the roots. Press the flat iron plates down on the hair once it's been combed through.
Continue this process with each section until you're satisfied with the results. Apply a product or setting spray to keep your hair looking smooth and shiny throughout the day.
Once you're done straightening, make sure you shut off your flat iron and remove the comb.
Frequently asked questions
Disclaimer: This site is not intended to provide professional or medical advice. All of the content on LovedByCurls.com is for informational purposes only. All advice should be followed at your own discretion. Ingredients may change at any time so always check the product label before using. Check our full disclaimer policy here.