Hair extensions are an investment, so naturally, you will want to keep them looking good and lasting for as long as possible. One of the best ways you can do this is by investing in a good leave-in conditioner for your hair extensions.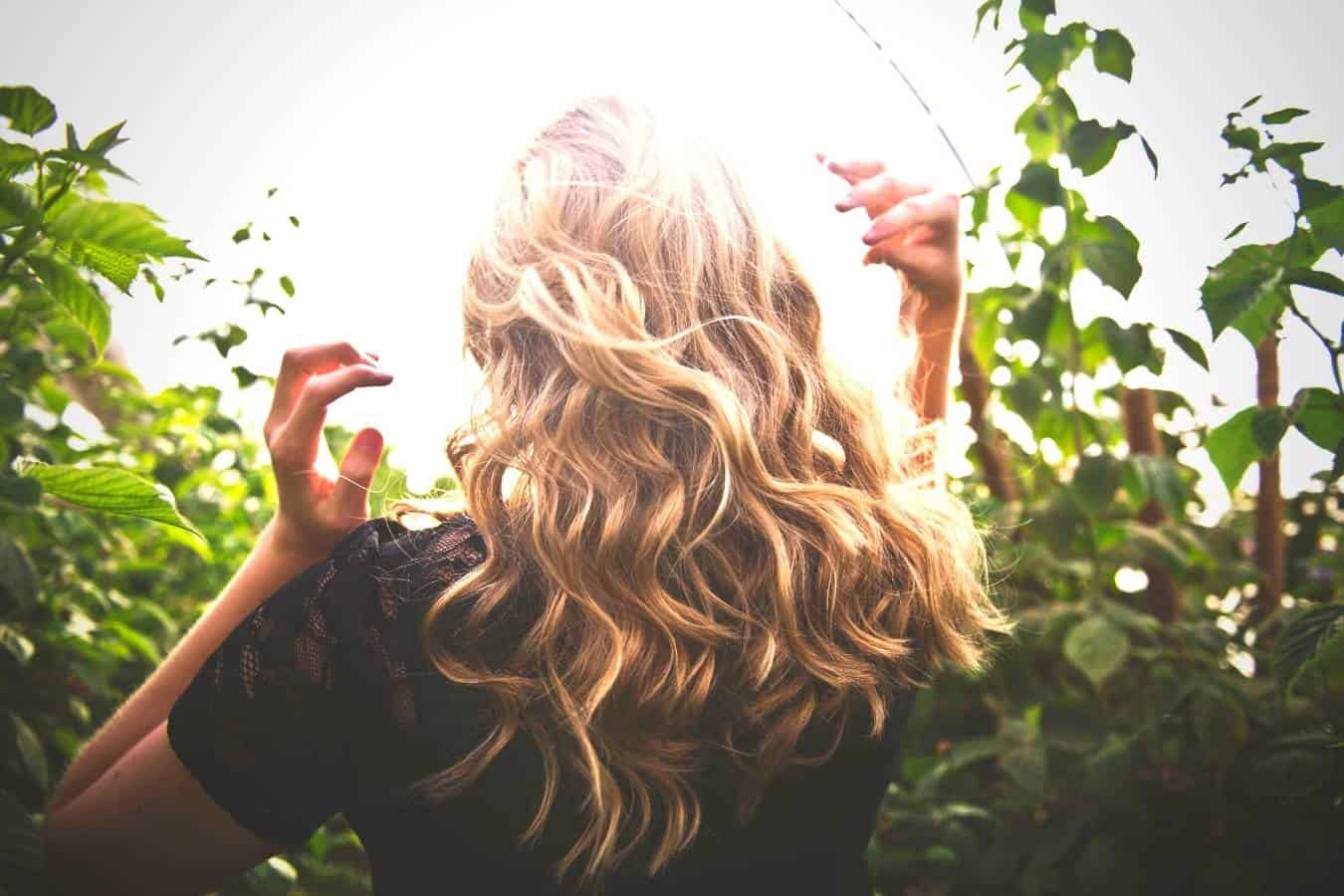 This post contains affiliate links and we may earn if you click on them (at no extra cost to you). Please read our full disclosure policy here.
Why Use Leave-In Conditioner On Hair Extensions?
You might wonder if it's really necessary to invest in a leave-in conditioner for your hair extensions.
Here are a good few reasons why you should consider doing so:
1. They Need The Extra Moisture
Because hair extensions are not attached to the scalp like your natural hair, they do not directly receive natural oils and nutrients from the scalp.
For this reason, they tend to be drier than your natural hair and can easily become frizzy.
Therefore, it's good to have a dedicated product that will moisturize your hair extensions.
2. Helps For Detangling
Hair extensions can lead to some tangling nightmares if not cared for properly.
Using a leave-in conditioner on your hair extensions will help with detangling.
This saves both precious time and the health of your natural hair and your hair extensions.
3. Acts as a Primer Before Styling
Applying a leave-in conditioner to your hair extensions will prime your hair for styling, giving them a smooth, soft, and even surface.
Some leave-in conditioners also work as heat protectants, so you can cut down on the number of products you use.
4. Prolong the Lifespan of your Hair Extensions
Hair extensions are an investment.
After investing so much time and money into getting your extensions, why wouldn't you want to keep them lasting and looking as good for as long as possible?
The right care and products will prolong the lifespan of your hair extensions.
13 Best Leave-In Conditioners For Hair Extensions
---
---
---
---
---
---
---
---
---
---
---
---
How To Use Leave-In Conditioner On Hair Extensions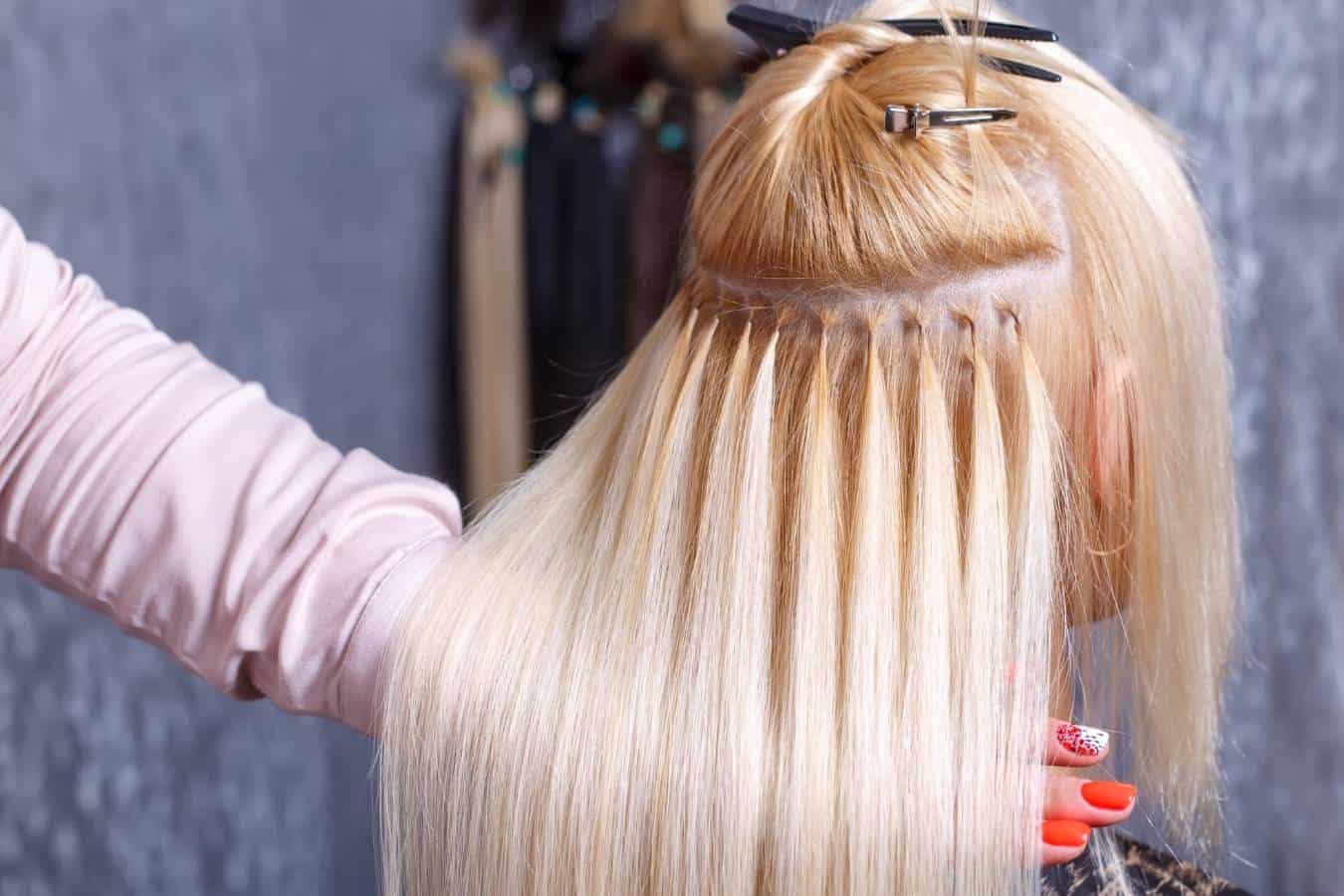 Making sure you apply leave-in conditioner properly will ensure the maximum benefit for your hair extensions.
After washing your hair, pat dry with a towel until your hair is damp.
Squeeze out at least a pea-sized amount of the leave-in conditioner. Rub your hands together so that the product is thinned out over the palms of your hands.
Run the product through the lower half of your extensions and the ends. Try not to get any on the bonds or wefts of your extensions as this could cause them to slip
Finally, use a wide-toothed comb to comb the product through your extensions. This will ensure even distribution and prevent the product from clumping at certain areas.
How Often Should I Condition My Hair Extensions?
The simple answer is: regularly!
Since hair extensions do not receive nutrients or natural oils from the scalp as your natural hair does, they require special care.
Although, how often you apply will depend on your individual requirements, including the texture and thickness of your extensions. Below are some options for you to consider:
After washing and towel-drying the hair
Before bed and again in the morning
Before and after swimming
Before and after exercise
Before and after sunbathing
Disclaimer: This site is not intended to provide professional or medical advice. All of the content on LovedByCurls.com is for informational purposes only. All advice should be followed at your own discretion. Ingredients may change at any time so always check the product label before using. Check our full disclaimer policy here.