What do you do if a child you know comes to you with silly putty in their hair? Firstly, don't panic – no one needs to be experiencing a terrible at-home haircut that will leave their hair looking uneven and scruffy. In this article, we explain exactly how to get silly putty out of hair.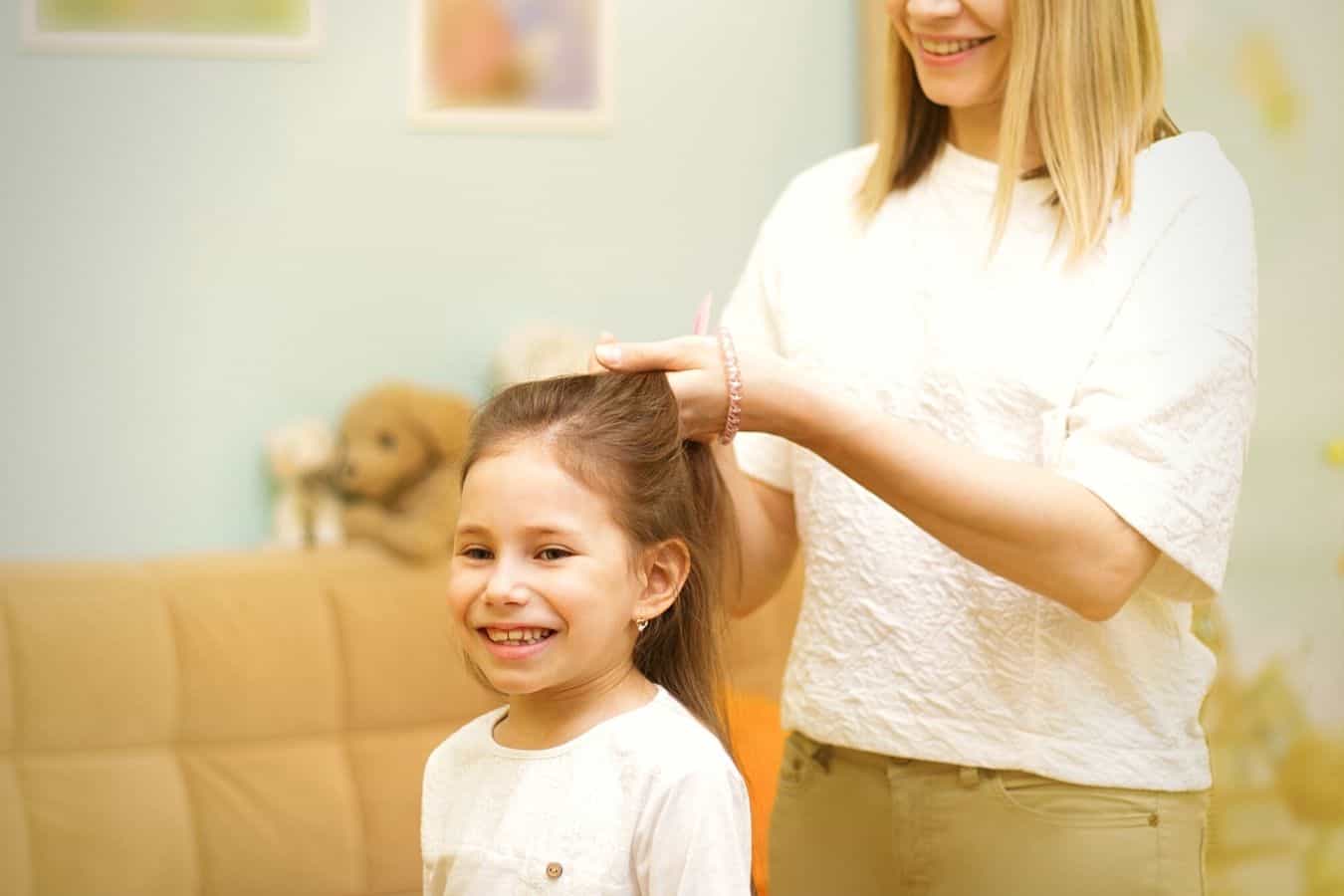 You can use a variety of different products in order to get silly putty out of hair, and you'll find most of them in your kitchen pantry. Try using either baby oil, conditioner, or coconut oil to remove silly putty, and remember to wash the hair thoroughly afterwards.
What Is Silly Putty?
Silly Putty has been around for years and is one of the bestselling toys of all time.
It was actually discovered by accident and was initially marketed to adults. When that strategy failed, however, and Silly Putty was then advertised to children.
Now the company that owns and creates Crayola crayons are the manufacturers of Silly Putty and is as beloved as a children's toy now as it was way back when it was first invented.
Silly Putty has a unique quality that makes it something of a liquid-like solid.
It stretches, bounces, snaps, and molds. In fact, its versatility is undoubtedly one of the reasons it's so popular even in an increasingly digital age.
Kids love it, and Crayola keeps reimagining it with different features like scents, glitter, or glow in the dark.
Adults can also get something from Silly Putty too, though.
It's a great stress-reliever, as it will tolerate most pressure you put it under, so can really take a pounding when times are a little tough.
It's also great for people who need to distract themselves by using their hands, so could even help smokers in need of a break.
Silly Putty may be fun to play with, but with all of that said, you really don't want to be getting it in your hair.
Thankfully, however, there is a relatively painless way to remove it should you find the sticky goo stuck to your strands.
Also Read: How To Get Rid of Lice In Thick Curly Hair (Easy Guide)
How To Get Silly Putty Out Of Hair
Below, we have provided a variety of ways to get Silly Putty out of hair.
Most of the substances that we list you should be able to find in your kitchen pantry, making each method an easy, inexpensive strategy for removing Silly Putty from hair.
Baby Oil
Baby oil has so many unexpected uses, and being able to get Silly Putty out of your hair is one of them.
Pour a generous amount onto the affected area of hair. If it's on the back of your head, you may need a friend to assist you. If you're helping someone else, it may be best to do this over a bath tub.
Massage the baby oil into the area of hair where the Silly Putty is. Continue to do this until the Silly Putty breaks apart and becomes less sticky. You may notice little bits start to separate and spread throughout the hair. This may seem unappealing, but it's actually great, as it means the substance is disintegrating.
If you're finding the baby oil ineffective on its own, add some warm water in, and massage these both onto the affected area. Continue until all the stickiness is gone and the Silly Putty is disintegrated.
Conditioner
Grab a moisturizing conditioner and get to it.
As with the baby oil, you want to work a generous amount of the conditioner onto the affected area.
Use with warm water if the conditioner alone isn't enough.
Don't forget that you can use a comb to encourage the Silly Putty to better break apart. Do this as you massage the conditioner in.
Coconut Oil
Another of coconut oil's many uses for hair is its ability to get out Silly Putty.
Work the coconut oil into the area where the substance is stuck, using your fingers to break apart the Silly Putty.
Use warm water alongside the coconut oil if you need to, and a wide-toothed comb can also help to break apart the Silly Putty further.
If you find yourself without any of the above ingredients, other substances that you can use to get Silly Putty out of hair include petroleum jelly – think Vaseline – or peanut butter.
You can use the same methods described above if you need to work either peanut butter or petroleum jelly into the hair of the affected area.
However, both petroleum jelly and peanut butter will be harder to wash out of your hair once you've removed the Silly Putty, so we'd recommend using one of the three ingredients above.
Only use petroleum jelly or peanut butter as a last resort – and try to use smooth peanut butter rather than crunchy! Otherwise, you're adding further bits to the affected person's head.
Also Read: How To Get Pomade Out Of Hair (6 Easy Ways)
What To Do After Removing Silly Putty From Your Hair
Once you have worked the Silly Putty out of either your hair or the hair of the child you're helping, your or their hair will need a good wash.
Use a wide-toothed comb to brush any small clumps of Silly Putty out of the hair as much as possible. Then wash your hair with shampoo.
If you have baking soda in the house, add a sprinkle of that to your shampoo to really help break apart the oil and Silly Putty.
Otherwise, shampoo your hair as normal, taking care to really work the oil and Silly Putty out of your scalp and strands.
Disclaimer: This site is not intended to provide professional or medical advice. All of the content on LovedByCurls.com is for informational purposes only. All advice should be followed at your own discretion. Ingredients may change at any time so always check the product label before using. Check our full disclaimer policy here.