If you're a natural redhead, you may have to contend with the problem of your color dulling or fading. In this article, we will look at ways to make your natural red hair redder.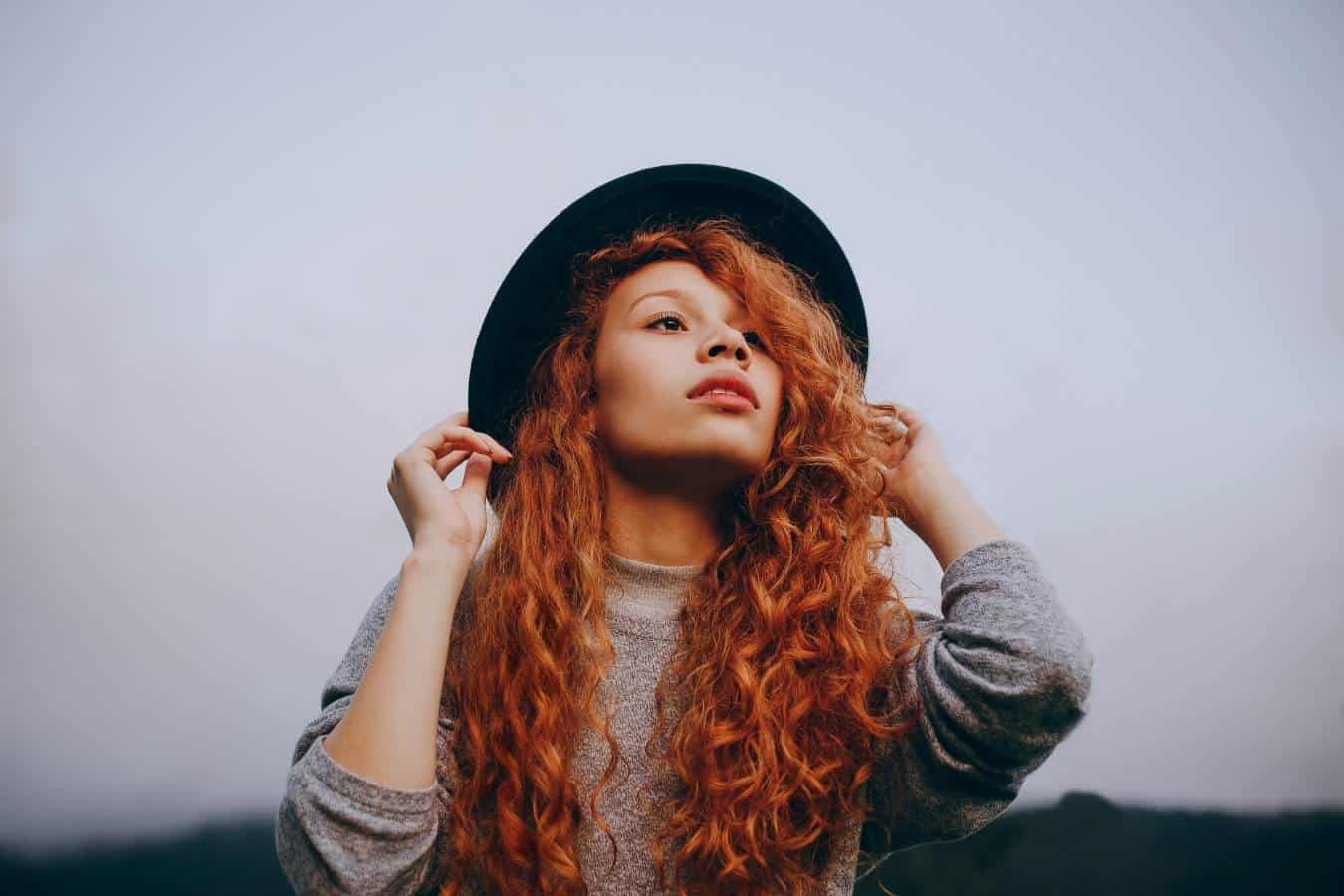 How to Make Natural Red Hair Redder?
You love your natural red hair and you want to thoroughly embrace it while enhancing the vibrancy. Try the methods below to help your red really pop.
Henna
Henna is a red-orange dye, and one of the oldest known pigments, derived from the Lawsonia Inermis plant. It is great for giving a blast of color to naturally red hair.
You will neeed
Mild shampoo
Plastic shower cap
Henna
Plastic gloves
Instructions
Wash your hair with a mild shampoo (no need to condition).
Prepare the henna according to the instructions on the packaging.
Section hair into 4 equal parts to ensure even application.
Put on the gloves to avoid staining hands.
Apply the henna, starting with the bottom sections of hair and work your way up.
Pop on a plastic shower cap and leave it for the recommended time then rinse.
The color you apply may take a day or two to fully develop, so wait before you apply it again if you were aiming for a richer color.
Also, henna can really stain so wear old clothes and cover any surfaces.
Cool Rinse
Contrary to what the more cynical among you may think, this tactic should not be dismissed as an old wives' tale.
Giving your hair a rinse with cool water after washing really works.
While warm water works to open up the hair's cuticle to let hair products penetrate more effectively, cooler water closes the cuticle to lock in moisture from the conditioner.
This helps hair look brighter, shinier, and altogether, healthier.
Cranberry Juice And Hibiscus Tea
Cranberry and hibiscus are both naturally red, so they are an ideal combination for turning your naturally red hair even redder.
You will need
1 cup of cranberry juice
2 cups of hibiscus tea (made with 5 hibiscus tea bags)
Plastic gloves
Old towels
Jug/bowl
Spray bottle
Instructions
Wash your hair (this works best with freshly shampooed hair).
Mix the two liquids together in the jug/bowl then pour into the spray bottle.
Let the mixture cool sufficiently.
Separate your hair into 4 sections.
Put on the gloves and cover surfaces with old towels.
Spray the mixture evenly onto each section.
Leave to work for about two hours then rinse out.
Shampoo using a gentle formula.
Follow with conditioner.
This is a short-term color so repeat as necessary.
Carrot Juice Hair Mask
Carrot juice is another good way to enhance the red tones in your hair.
You will need
3 medium/large carrots
3 tablespoons natural yoghurt
2 tablespoons honey
Instructions
1. Chop and blend carrots into a paste.
2. Add yogurt and honey and stir thoroughly.
3. Apply mask to freshly shampooed hair
4. Leave to work for 1-2 minutes, or a little longer if you want a deep color.
5. Wash out and apply a leave-in conditioner which will help the staying power of the color.
6. Repeat as required.
Leave In conditioner
While a leave-in conditioner itself does not make the hair appear redder, it gives a level of protection to your hair.
It protects against external damaging sources, like temperature changes and pollution. This protection helps your hair retain its vibrancy.
A spray leave-in conditioner is a good option as it leaves your hair feeling lighter than regular leave-in conditioners while providing all the benefits of shinier, brighter hair.
Low Heat Styling
No doubt about it, extreme heat can damage your hair. It leads to dryness, split ends, difficult to style hair, and unhealthy-looking hair.
This makes it more susceptible to losing that beautiful color. So, if you can, avoid it.
If you cannot possibly avoid it, try to use a cooler setting.
Hair Gloss
Hair appears shiniest when the cells of the strands lay flat, allowing light to reflect off them more.
Used as a deep conditioning treatment, hair gloss helps with this, by tightly closing the hair and its cuticle.
Use a hair gloss every 4-6 weeks to add more moisture and shine.
7 Products to Make Hair Redder
We have rounded up a few products currently on the market to help you reclaim your redheaded luster and vibrancy.
---
---
---
---
---
---
Aloxxi Conditioning Color Masque adds a pop of color while nourishing hair. It conditions and hydrates with its blend of coconut oil, sugar beet extract, and shea butter.
---
How to Best Care For Red Hair
To best care for your naturally red hair, use shampoos and conditioners that are free from sulfates and sodium chloride.
Can You Lighten Red Hair?
Yes, you can lighten red hair.
Lemon juice mixed with conditioner can be used for this purpose. Lemon juice is acidic, so it is a natural lightener.
Combining it with conditioner gives your hair protection and replenishes lost moisture as the lemon can be drying.
Does Natural Red Hair Fade With Age?
As you age, natural red hair will fade. It will fade to a copper color, then blonde, before eventually turning silver.
If you're hoping to breathe some life into red hair which has become a little lackluster, then try the methods or products above.
Then you can get back to enjoying vibrant hair which can turn heads.
Disclaimer: This site is not intended to provide professional or medical advice. All of the content on LovedByCurls.com is for informational purposes only. All advice should be followed at your own discretion. Ingredients may change at any time so always check the product label before using. Check our full disclaimer policy here.