People color their hair for many reasons. You might be bored of your natural color and want to test out whether blondes really do have more fun. Whatever your reason for coloring your hair, there are many benefits to doing so.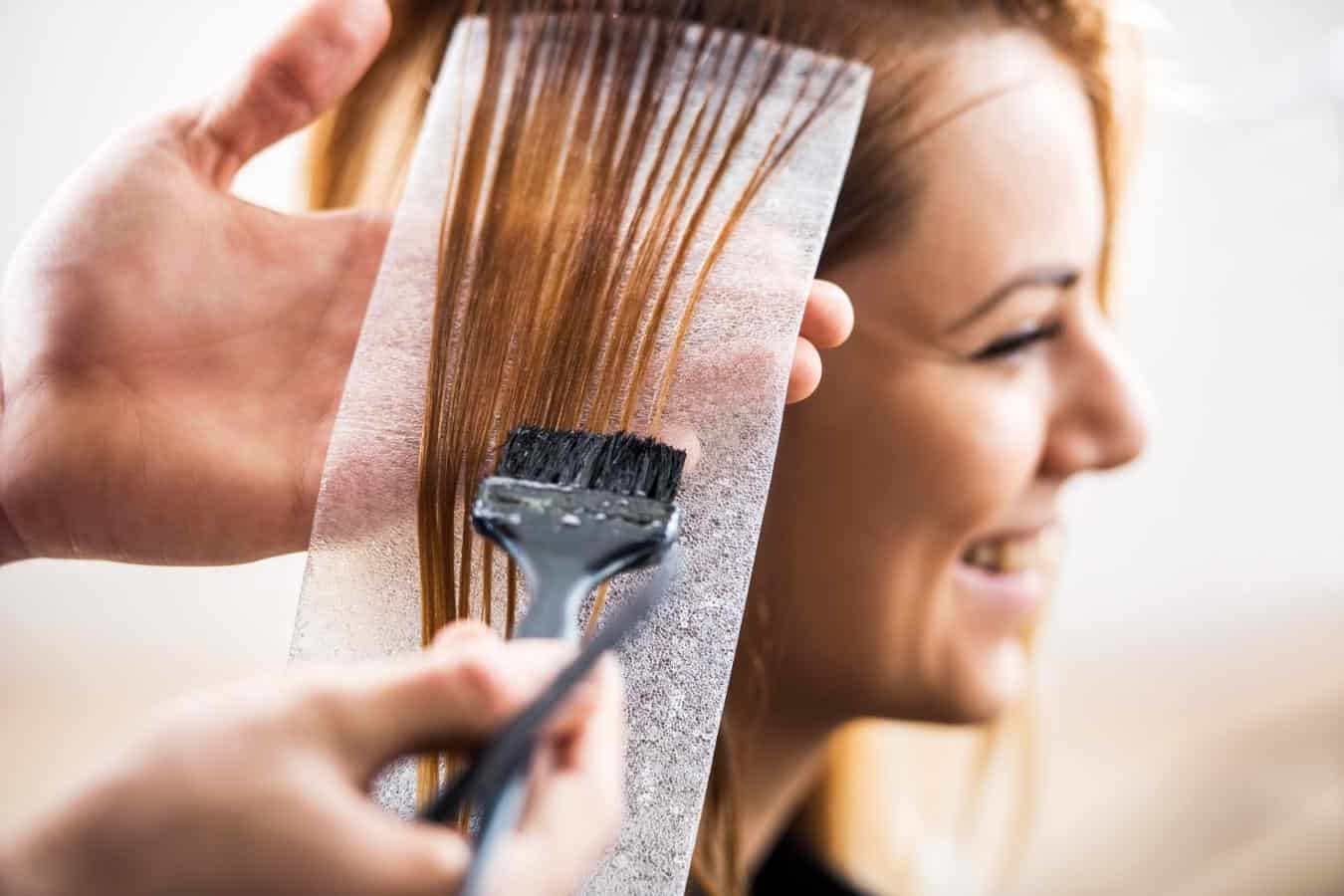 Whilst one of the better-known benefits of hair dye is its ability to cover gray hairs, there are in fact so many more.
From enhancing facial features to adding volume, body, and dimensionality to hair, people choose to color their hair for a number of different fantastic reasons.
9 Benefits Of Hair Coloring
1. Enhances volume
One of the benefits of dyeing hair is that it can add some volume to your tresses. So, if you've got fine, limp, or flat hair, you may want to consider coloring it.
If you regularly color your hair, you may have already noticed that your locks look thicker and appear to have more luster and body when you return from the salon.
This is because the dye acts like something of an extra layer for your hair, giving the appearance of thickness and volume.
Hair color will also add texture to your tresses, giving them a more dimensional look, all of which work to bolster the appearance of voluminous hair.
2. Regular coloring can improve hair health
If you're considering dyeing your hair, you'll likely hear stories about how the process damages your hair.
While this is certainly true if you're regularly bleaching your hair, it's not technically the case for hair color.
In fact, now that hair dyes are improving in quality with ever more sophisticated formulas, regularly coloring your hair can actually improve its health.
When you color the hair, you seal the hair cuticle. The result is smoother, less frizzy hair, with fewer flyaways.
Remember that this is typically only the case for hair dyes that use the most modern, natural ingredients.
Heavy chemicals will tend to cause greater damage, so it's worth doing your research to ensure that you're opting for high-quality hair color.
3. Covers the gray
If you're keen on rocking the silver-haired look, then more power to you. 
But for some people, having gray hair can be a real problem for self-confidence, in which case a major benefit of hair dye is the fact that it allows you to manage this. 
When you get older, the melanin cells in your hair produce less pigmentation. As a result, the hair grows in silver or gray, and, eventually, even white.
But using a hair dye can help you to cover these streaks, whether it's your roots, or on a wider area of your hair.
4. Allows you to be creative
People color their hair for so many reasons. One of the main benefits for hair dye is the fact that it allows for creativity!
There are so many semi-permanent hair dyes on the market now, allowing you to mix and match your way through.
You could even change up your look with the seasons. Add a pop of purple to your fringe or streak some teal in your tresses – it's really up to you what you make of it.
5. Complements your haircut
If you've just booked yourself in for a haircut, now is the time to also schedule a hair color.
Different cuts will look fantastic with different colors, and seeing as you've committed to a new look, you may as well go bold with the color.
Hair dye can work with your haircut to elevate your look. 
Having flat, one-dimensional color for long locks can be a bit boring – but with dynamic highlights, you can add life to your look.
 Alternatively, if your natural hair tone doesn't compliment your skin tone, coloring your tresses can help to address that discrepancy.
6. Complements your facial features
We all know that some women with more elfin features look fantastic with pixie cuts, whereas long, Rapunzel-like locks work for others.
Well, hair dye works in much the same way to enhance your natural facial features.
By playing with hair color, you can complement your facial features, either by elevating or muting them.
Think of it as something like make-up, but for your hair.
For example, lighter shades are recommended on older women as they can help minimize the appearance of fine lines.
7. Adds shine
We detailed above that one of the main benefits of hair dye is how it can add dimensionality and volume to hair.
Well, hair color can also boost your hair's shine and depth.
Hair dye is designed to reflect light, adding depths and tones to your tresses that give them a dynamic look as well as a beautiful shine.
So, if your hair is naturally a little dull or flat, coloring your hair can really add light to it.
8. Adds strength and safeguards against damage
Provided that you're using a high-quality hair dye and aren't regularly reaching for the bleach, you're actually going to be strengthening your strands.
Using hair color also protects against environmental harm from the likes of dust, dirt, and excessive temperature changes.
9. Can boost self-confidence
It's a truism that getting a new haircut can make you feel like a completely different person. So can coloring your hair. 
After all, you're changing up your style and allowing yourself the space to experiment with a new look.
Hair color is customizable and it really is what you make of it, so why not make the most of the chance to play around and have fun whilst giving yourself a confidence boost?
What Is The Best Way To Protect Hair When Coloring Hair?
There are a number of ways that you can protect your hair when you're going to color it. You need to prepare your hair in advance of the session, so as to prevent breakage.
Here are a few ways to do so:
Condition your hair
If you're only touching up your roots, you can use a barrier like coconut oil to prevent dye from dripping onto areas of your hair that you don't want to be colored. 
Sectioning hair with clips before coloring also helps with this. Vaseline around the hairline should protect against staining.
Use the right shampoos
Aim to buy color-appropriate shampoos and conditioners for your newly colored hair, as these should be formulated without sulfates and other chemical nasties.
Wash Hair Less
Aim to wash your hair less when it's been colored, too, so as to preserve the dye for as long as possible – you can always use dry shampoo in between washes.
Remember to wait for a minimum of 72 hours after your appointment before washing your hair, to let the color really take hold.
Use heat protectants
If you regularly use styling tools or hair dryers, it's essential to use heat protectants on colored hair to minimize cuticle damage.
Alternatively, let hair air dry as far as possible. Showering in warm rather than hot water also helps.
Sleeping routine
Sleeping on a silk or satin pillowcase, or wrapping your hair in a silk or satin scarf, can also help to maintain hair color for as long as possible.
Disclaimer: This site is not intended to provide professional or medical advice. All of the content on LovedByCurls.com is for informational purposes only. All advice should be followed at your own discretion. Ingredients may change at any time so always check the product label before using. Check our full disclaimer policy here.
Alice is an experienced writer and researcher with a background in the Creative Arts. She is a published poet and is currently completing her Ph.D., having worked in a variety of industries, including as a theatre dramaturg.
Alice is passionate about the environment, so is always on the lookout for the best zero-waste products that are vegan and cruelty-free.