Korean hair care is the next up-and-coming trend in the world of beauty, and one of its biggest features is what's known as a scalp scaler, or a scalp scaling treatment.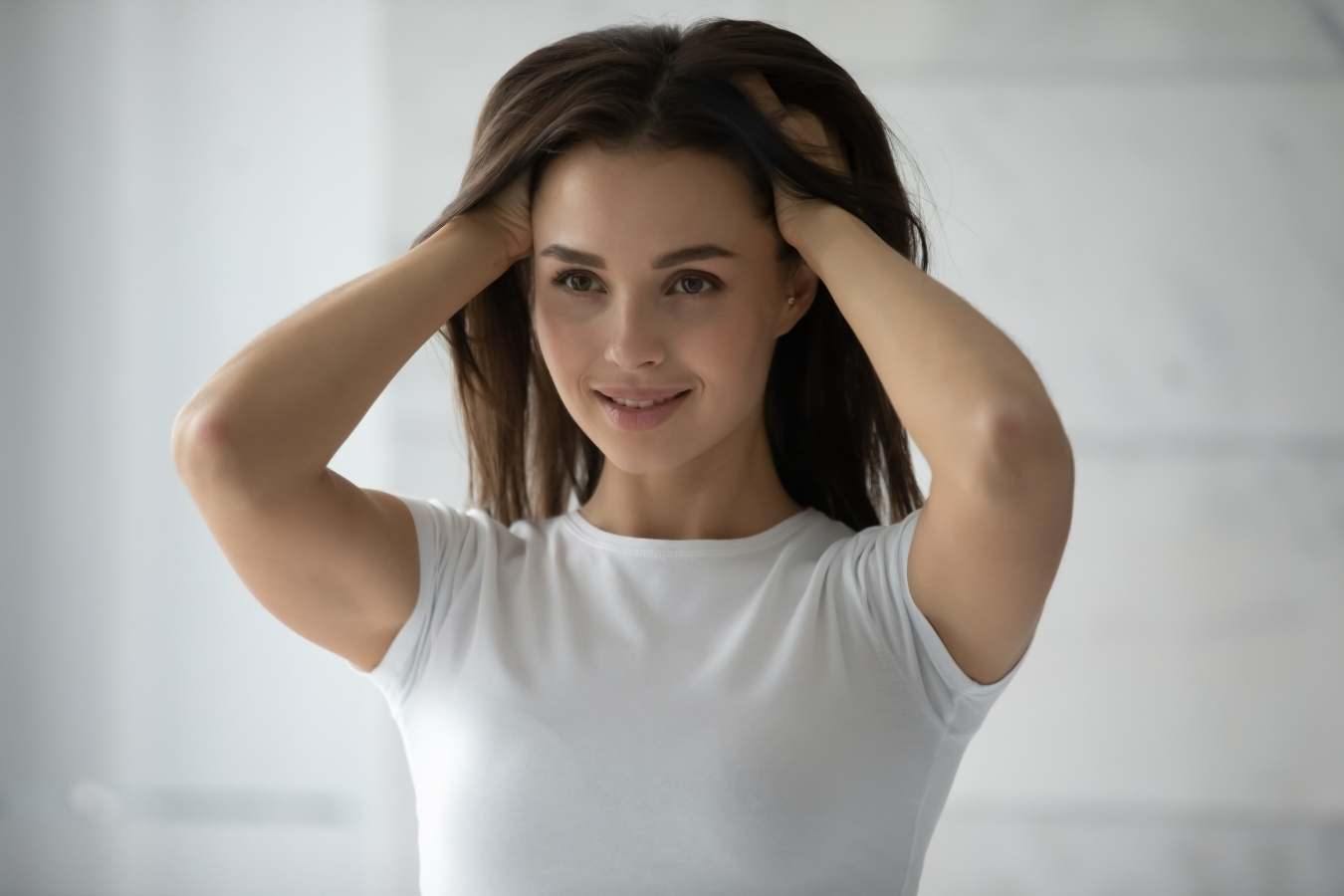 A scalp scaler works to improve the hair's overall health, shine, and growth by maintaining the health of your scalp. It removes any oil or pollution as well as any product or dead skin build-up in order to get your scalp and hair looking and feeling its best.
This post contains affiliate links and we may earn if you click on them (at no extra cost to you). Please read our full disclosure policy here.
In A Hurry? Our Top Picks
| Image | Title | Buy |
| --- | --- | --- |
| Top | [Dr.FORHAIR] Sea Salt Scaler 300 ml/10.58 fl.oz. | Buy on Amazon |
| | Esthetic House CP-1 Scalp Scaler (250ml 8.45 oz) Scalp relief | Buy on Amazon |
| | LA'DOR Tea Tree Scalp Clinic Hair Pack (6.76 fl.oz./200ml) | Buy on Amazon |
It's easy enough to incorporate a scalp scaler into your regular hair care routine – you can do so either weekly or monthly, repeating as often as you feel necessary.
Below, we detail what the benefits of a scalp scaler are, as well as what to expect from a treatment and how to start using one.
What Is A Scalp Scaler?
For Korean hair care, it's as important to look after your scalp as it is your hair.
The reason is that it's your scalp's overall health that contributes to hair growth.
Taking care of your scalp can help to fortify the hair follicle, thereby minimizing hair loss and helping your strands to grow stronger, silkier, softer, and just generally healthier all around.
A scalp scaler is a product that contributes to your scalp's overall health.
Typically, a scalp scaler is a gentle exfoliant. Depending on what scalp scaler product you use, or what scalp scaling treatment you opt for, you may benefit from a steaming, scrubbing, or exfoliating scalp scaler.
You can use a scalp scaler on a weekly or monthly basis, depending on how you feel you need it.
You apply it to the roots of your hair, much like you would a shampoo, but unlike a shampoo, a scalp scaler doesn't foam or froth.
In fact, a scalp scaler differs from a clarifying shampoo – the Western product to which they're most comparable – in a key way.
Clarifying shampoos have their place, but they can be loaded with chemicals, and they often work on the hair rather than the scalp.
A scalp scaler, however, and as its name indicates, works on the scalp.
If you go to a spa for a scalp scaling treatment, you can expect to spend about 90 minutes or so in session.
You'll first sit under a steam machine in order to open your pores, before having a special scalp scaler applied to your scalp.
This will remove any impurities, and a tool may be used to remove any residual product and scalp build-up.
Don't worry, this is very gentle, and is followed up with a scalp massage and a hair wash.
What Does A Scalp Scaler Do?
As described above, a scalp scaler works in much the same way as a clarifying shampoo, but it specifically targets the scalp.
A scalp scaler will intensely cleanse the scalp by gently removing any toxins, pollutants, or dead skin cells and sebum build-up that can make your scalp appear scaley, and might be contributing to dandruff.
A scalp scaler, or scalp scaling treatment, can therefore help people who experience specific issues with their scalp health – such as dandruff, psoriasis, or irritated skin.
However, it is also beneficial for anyone looking to improve their overall hair health.
By removing any buildup, the scaler will support the hair follicle to generate strong, supple, and soft strands.
Benefits Of Scalp Scaling
A scalp scaler will cleanse and unblock the pores of the scalp.
Scalp scalers reduce and remove the build-up of oil, sweat, dead skin cells, sebum, and products on the scalp. They will also gently exfoliate away any pollutants or toxins with which your hair and scalp may come into contact.
Scalp scalers work to enhance the breathability of your scalp and reduce any oiliness, which can in turn help to manage excess oil production in the scalp and at your hair's roots.
Scalp scaling promotes blood and oxygen circulation to the scalp, which in turn strengthens your hair follicle.
A stronger hair follicle thereby ensures that any strands growing in are stronger, less breakable, and softer.
Regular scalp scaling can improve the hair's texture, volume, and elasticity.
Scalp scaling can also help to improve hair growth and reduce hair thinning by cleansing any impurities which may be blocking the hair follicle from effective development.
Scalp scalers are also beneficial for those who suffer from scale buildup on their scalp, or other skin issues and sensitivities such as dandruff, psoriasis, or fungal and bacterial infection.
How To Do Scalp Scaling At Home
Integrating a scalp scaler into your regular hair care routine can be hugely beneficial.
You can do so on a weekly basis or a monthly basis, depending on how serious you gauge your problem to be.
You want to focus your scalp scaler on your scalp, rather than your hair.
Remember to always rinse out a scalp scaler from your hair after around five minutes, and bear in mind that a scalp scaler won't foam or lather when you rub it into your scalp (unlike a shampoo).
To do a scalp scaling treatment at home, you will need:
A scalp scaling treatment (we recommend some below)
A steamer (if you don't have one, it's not the end of the world, but it can help to open your pores)
A gentle hair brush or comb with which to massage the scalp scaler into your scalp
A moisturizing hair oil (this isn't essential, but can be a great follow-up to scalp scaling).
Follow these steps for an effective at-home scalp scaling treatment:
Comb your hair out, ensuring there are no knots or tangles in your tresses.
Part your hair into sections in much the same way that you would if you were coloring your hair.
Use lukewarm water to wet your hair.
If you have a steamer, this is the point at which you'd use it. Be sure not to burn yourself.
Use your brush or comb to work the scaler into your scalp. Do not run it throughout your hair's length, as this can be incredibly drying. Give yourself a gentle scalp massage for anywhere from three to five minutes whilst the scalp scaler does its thing, taking care to work the product into your scalp.
Wash the scalp scaler off using shampoo. Be sure that you've rinsed it all off thoroughly. You might need to use more shampoo than normal.
You can then follow up by conditioning as normal and even adding a hair oil onto your ends to seal them, if you'd like.
Our Top 3 Scalp Scalers
These are the scalp scalers that we like the most and would recommend for an at-home scalp scaling treatment:
1. Dr FORHAIR Folligen Sea Salt Scaler
This is one of the best scalp scalers around. It is formulated with 43% dead sea salt and other minerals including AHAs in order to gently remove any dead skin cells and anything else that might build up on the scalp. It contains no chemicals like silicones, parabens, or sulfates, and will maintain the pH balance of your scalp so as not to disrupt the acid mantle. You can also always follow up with the brand's Folligen shampoo, too.
---
2. Esthetic House CP-1 Scalp Scaler
This scalp scaler is a particular winner if you experience an itchy, sensitive, or dry scalp. Thanks to its tea tree component, it smells great, but is also intensely cooling, and feels fresh and cooling when applied to your scalp. It also contains around 36% sea salt, which helps to absorb and exfoliate away any build-up.
---
3. La'dor Tea Tree Scalp Clinic Hair Pack
Another South Korean brand, this scalp scaler is formulated with a tea tree scent as well as green tea extract. It will cleanse away any impurities that sit on your scalp in order to help with hair growth and minimize any scalp irritation or sensitivities. Applying it to your scalp will feel cooling thanks to the menthol in the product, but it's still moisturizing, too.
---
If you're looking to regularly use a scalp scaler, we'd recommend using it in combination with a scalp care hairbrush. The HEETA shampoo brush is made of soft silicone and works for all hair types.
You can use it in wet or dry hair, and its ergonomic design fits comfortably in your hand. Use it to massage your scalp scaler into your scalp as effectively as possible.
---
Alternatives To Scalp Scaling
If you're not sure that scalp scaling is for you, don't panic. There are ways to exfoliate your scalp without using a scalp scaler:
Use a scalp scrub such as this YesTo Pre-Shampoo Scalp Scrub. Cleanse and calm an itchy or sensitive scalp by working this into your scalp prior to shampooing. Tea tree combines with sage oil, witch hazel, and apple cider vinegar to exfoliate and nourish your scalp – and it's even safe for color-treated hair.
---
Alternatively, use a boar bristle brush such as this one from Bestool in order to boost your hair's overall shine and softness. Prior to shampooing, you can use this to brush your tresses for five to ten minutes. It will exfoliate your scalp and help to manage the build-up of dead skin cells, sebum or product.
---
We're also fans of the Nexxus Clean & Pure Scalp Scrub. Formulated without any parabens, sulfates, or dyes, it will gently exfoliate your scalp in order to promote the healthy growth of your hair. It also contains marine minerals and protein in order to fortify your strands, and will leave your scalp and roots feeling refreshed and detoxified.
---
You can also go for the OGX Extra Strength Refreshing Scalp Teatree + Mint Treatment. It smells delicious – like tea tree and peppermint – and is free from sulfates and parabens, like all of OGX's products. It will gently cleanse away any residue on your scalp, but is also lightweight, so it won't weigh your roots down. It's quite watery in texture, but this helps to make it more spreadable.
Disclaimer: This site is not intended to provide professional or medical advice. All of the content on LovedByCurls.com is for informational purposes only. All advice should be followed at your own discretion. Ingredients may change at any time so always check the product label before using. Check our full disclaimer policy here.