You may have had your hair cut short but now you want to grow it long. In theory, nothing could be easier. However, there is that awkward stage to contend with. In this article we will address how to get past that awkward stage of hair growth so you can get on with enjoying your long locks.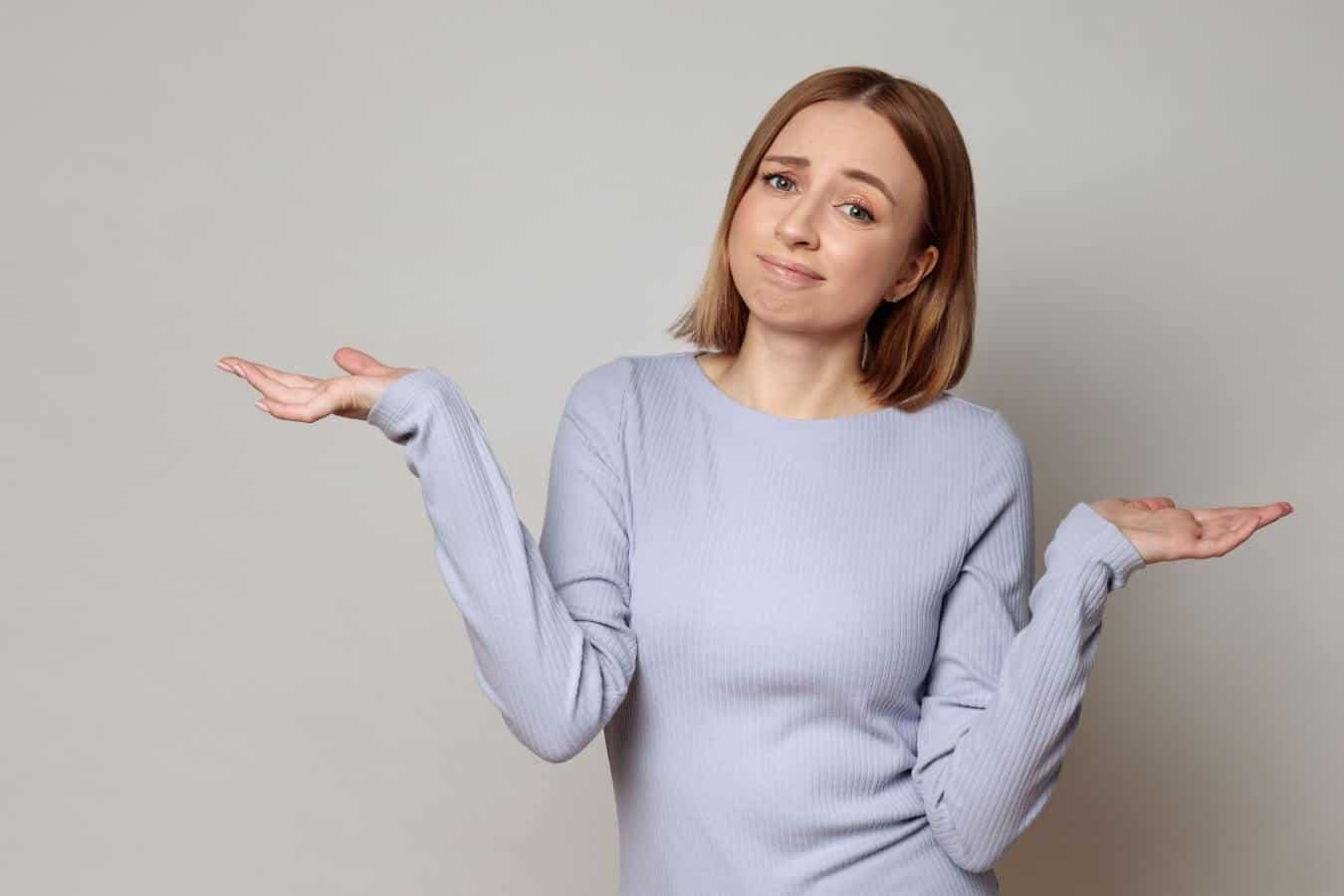 The definition of 'awkward stage' varies depending on the individual. But to get past the awkward stage, you really need to embrace it:
Find a temporary style that will work for the stage of growth you're at
Get a 'maintenance' cut to keep hair in check
Use accessories to mask areas you're unhappy with
Digitally record your hair's progress to stay motivated for your end goal
This post contains affiliate links and we may earn if you click on them (at no extra cost to you). Please read our full disclosure policy here.
What Is the Growing Hair Awkward Stage?
The awkward stage of hair growth occurs when you are trying to grow your hair from short to a longer length.
Everyone's awkward stage differs depending on their style, but it will probably look quite messy, shaggy or uneven.
It usually takes place round the 5-8 months mark.
This stage can be so awkward for some that they simply give up on the notion of having long hair and keep getting their hair cut to avoid the situation.
How Long Does It Take for This Stage to Be Over?
Hair tends to grow about half an inch per month.
If your hair is short and you want to get it to a stage where you can tie it up comfortably, then it's going to take about a year to clear this awkward hair stage, or perhaps a bit longer.
You are probably looking at about 12-18 months for the awkward hair stage to be over. But don't worry! We have lots of tips to help you manage this stage.
8 Useful Tips for the Hair Regrowth Stage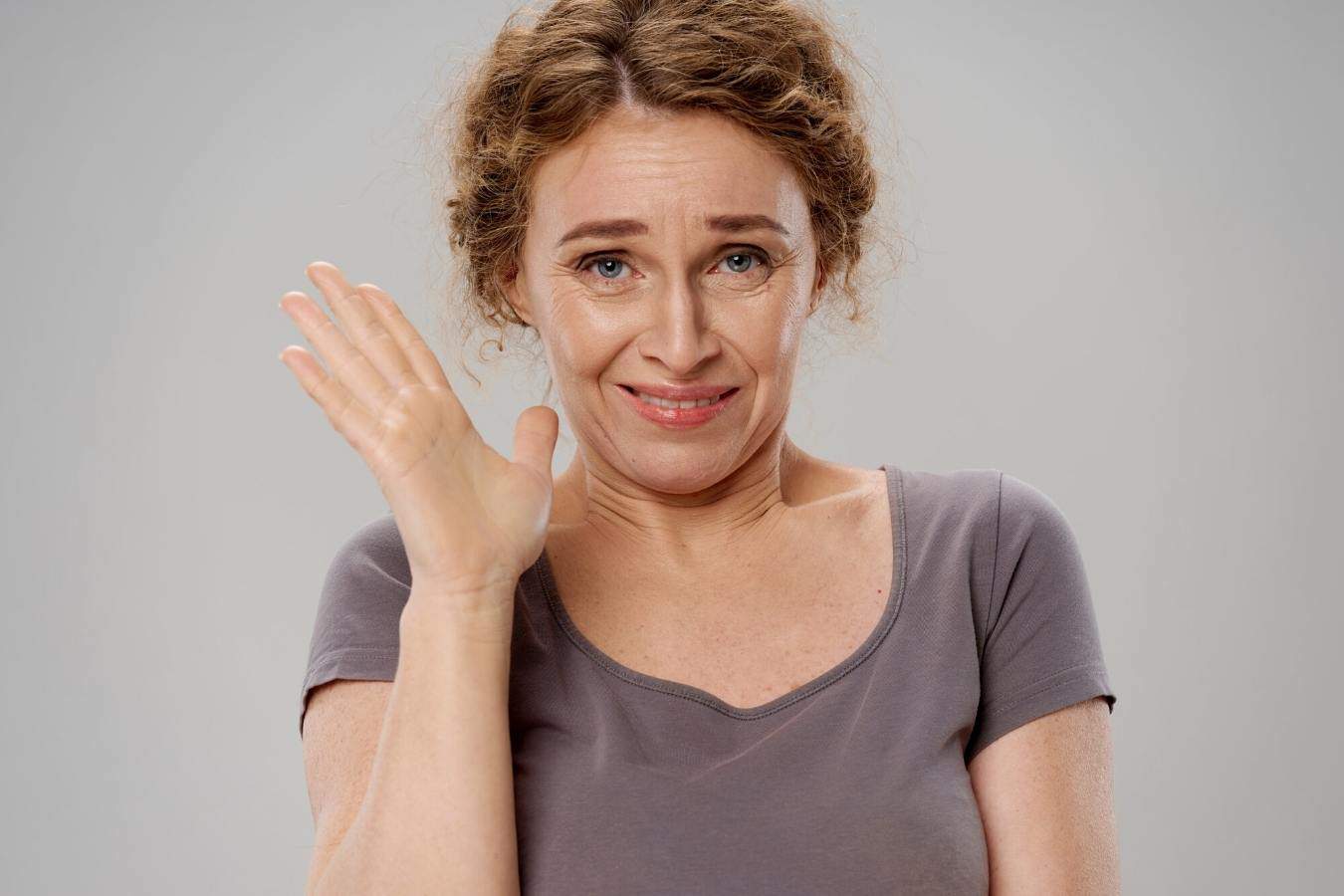 In an attempt to manage, or outright avoid, this awkward hair growth stage, there are a few things you can try:
Disguise The Regrowth
The good news it is possible to hide a lot of the regrowth for a few months and try to get past the worst of it.
Hide it under hats, scarves and headbands. You can also use barrettes and bobby pins to clip back sections that are giving you trouble.
Have A Vision
If you have clear hair goals, you can lay a sort of foundation to manage and counteract the awkward regrowth stage.
Your style or hair cut can determine just how awkward the regrowth stage gets.
If you can communicate your hair growth intentions to your stylist, then they can give you a base you can work with more easily as this awkward stage takes hold.
Although, if your decision to grow your hair out is on a whim, then this tip won't help.
Go For Uniform Length
Get all your hair cut the same length. The whole transition can be a long and tedious process.
While it might seem counterproductive to have your hair cut shorter when your goal is to grow it long, the top, sometimes, needs to be cut shorter to be in sync with the sides.
This gives an even base from which to start growing.
Maintenance
If you need to maintain a professional appearance even while you grow out your hair, then regular trims are necessary.
This helps keep the edges clean and is often especially needed around the neck and ears.
By keeping the perimeter tidy, this will allow the rest of the hair to grow in and avoid looking too unkempt.
It is important to see your stylist regularly when growing your hair out as they will have plenty of tips and tricks for you to keep hair looking good even while going through the awkward hair growth stage.
Color
Even if you are getting your hair trimmed regularly, it can still look a bit uneven. Try adding a splash of color to distract from the unevenness while giving you a chance to exercise your personal sense of style.
Hair Extensions
If you're growing really impatient with the time it takes to grow out your hair, consider getting some hair extensions for now. They can add the length you crave and also make hair look fuller.
Learn To Style
This might be the first time you find yourself with slightly longer hair, so you need to learn what to do with it!
Using the right styling products and a blow dryer is essential.
Use products that can be blown dry into wet hair as this will provide more long-lasting control throughout the day.
Although, you may of course wish to use pomades, pastes, creams or sprays for a finishing touch.
How you style it might also depend on the type of hair you have.
If your hair is curly, you'll need to style your curls so they're defined (or flat-iron them). If your hair is on the thin side, you'll need to find hairstyles that add some volume.
Create A Focal Point
Trying to create a focal point-by drawing attention to one part of your face or hair can detract from any awkward regrowth.
Experiment with different updos or slick sections back.
Making sure your eye make-up is en pointe will also help draw attention from parts you'd rather go unnoticed!
Products To Support Hair Growth
There are a few products on the market which offer to boost hair growth from the follicle by supporting scalp health:
This hair growth serum has a combination of biotin, D-Panthenol (Pro-Vitamin B5), Pisum Sativum Pea Sprout Extract, and other active ingredients and nutrients to provide follicle boosting effect that can support the retention and growth of natural, healthy hair.
---
Life and Pursuits offer a nourishing hair massage oil that promotes the growth of healthy hair through a unique blend of cold-pressed organic oils infused with authentic Ayurvedic herbs.
---
This spray helps promote the growth of strong and healthy hair. It prevents split ends and frizz while adding extra shine, volume, and length.
Hairstyles to Try Out During the Awkward Stage
You're on your journey to long hair, but just not quite there yet. Try a few of the styles below to see what works for where you're at. Styles to inspire and have fun with.
Slicked Back
Use medium hold gel or balm to keep hair slicked back.
Used moderately, this can look quite professional and be used for those situations where you need to look a little more 'serious'.
Partings
It could be the right time to experiment with different partings to see what looks good for you right now. Always had a middle parting?
Maybe a side parting would look better for your journey right now.
Sea Salt Spray
Use sea salt spray to create different looks: tousled and casual, use it to push hair back or create some volume and waves.
Accessorize
You can use accessories to help style and manage awkward hair growth: beanies, baseball caps, headwraps, hairbands are all good options for men and women alike.
Half-up
If your hair won't fully tie up, see if you can achieve a half-up 'do. Tie the top portion of your hair up to keep it at bay.
You can go quite high up for a fun and funky look or keep it back and tame behind your head.
How To Help Your Hair Grow Faster
Unfortunately, there is no 'magic formula' to take to make hair grow a lot faster and quickly bypass the awkward stage of hair growth.
However, certain situations or practices actively impede properly growing your hair. Some of these, like hair type, age, and medical conditions, are simply out of your control.
But there are a few factors that affect hair growth that you can actively make an effort to influence.
Sleep
Get plenty of sleep- at least 7 hours a night.
As you sleep, the body releases growth hormones which speed up cell production and turnover and this affects how your hair grows.
Reduce Stress
This might be easier said than done but try to reduce your stress levels. Significant levels of stress can wreak havoc with the body's cell production.
This affects your hair's growth phase and in the long term can cause your hair to thin.
Consider How You Style
Certain hair practices place significant stress on the hair which can lead to hair breakage.
These include twisting and pulling from ponytails and braids, and also the use of chemicals for bleaching and styling.
Scalp Massage
Treat yourself to a scalp massage. Doing this on a daily basis can improve circulation to the hair follicles which reduces hair thinning.
Diet
For both men and women, a diet rich in fruits, vegetables, whole grains, and lean proteins helps combat hair thinning and loss.
As well as this, reducing the amount of sugary, calorie-laden foods can support this goal.
---
Products To Use When Growing Hair Out
As you battle through the awkward hair regrowth stage, you may find the products below useful:
A gentle, hair-friendly ionic dryer that uses less heat than a standard blow-dryer-this helps protect the health of hair and maintain its vibrancy.
---
This is a volumizing pomade allowing for flexible movement with defined texture. It leaves a smooth finish to hair and keeps those stray 'awkward stage' hairs at bay.
---
With a quality medium-strong hold, Pacinos Matte Hair Paste will hold hair in place all day and add volume, definition, and texture for a natural look.
So, there you have it. If you are on your journey to longer hair, use the tips and advice above to help you maneuver the awkward hair stage. And stay strong: your hard-fought journey will be worth it!
Disclaimer: This site is not intended to provide professional or medical advice. All of the content on LovedByCurls.com is for informational purposes only. All advice should be followed at your own discretion. Ingredients may change at any time so always check the product label before using. Check our full disclaimer policy here.