In this article, we reveal 10 of the best brassy hair home remedies for preventing and treating orange hues!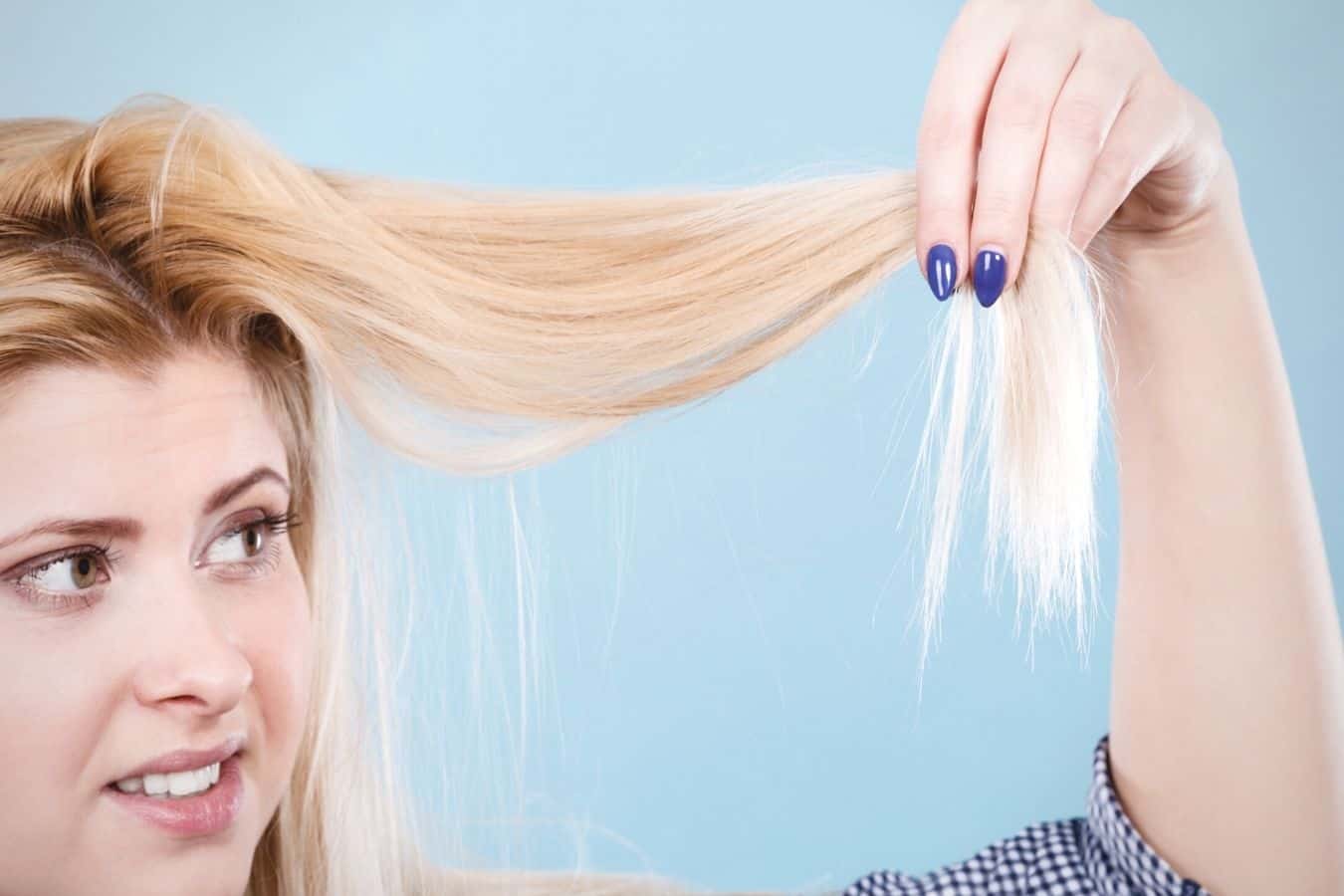 Brassy hair home remedies such as a DIY toner, purple shampoo, or hair masks are highly effective and budget-friendly. They offer a natural solution to combat brassy tones in your hair without using any harmful chemicals which can further damage your strands.
This post contains affiliate links and we may earn if you click on them (at no extra cost to you). Please read our full disclosure policy here.
What Causes Brassy Hair After Coloring
If you're planning on dying your dark hair blonde it will require a combination of ammonia and peroxide to first lift the melanin in your strands before depositing the lighter shade.
This process can be quite taxing on your locks with exposure to these harsh chemicals. It's possible that your hair color can cause hair loss after repeated dying or may result in orange, brassy tones after completing the bleaching process.
Other reasons for brassy hair include:
Naturally lighter hair can appear brassy after repeated exposure to shampoo. The cleansing routine may strip your hair of its vibrant color which could result in an orange hue. The best way to resolve this issue is to include a toner in your cleansing routine.
Did you know that there are minerals found in water? Washing your hair may result in a build-up of minerals in your hair follicles which could leave you with brassy hair in your highlighted or naturally blonde hair
Excessive dying is one of the leading causes of brassy hair after coloring
Sunlight and chlorine found in pools cause damage to your hair by weakening the strands and this could lead to brassy tones
10 Best Brassy Hair Home Remedies
1. Apple Cider Vinegar Hair Mask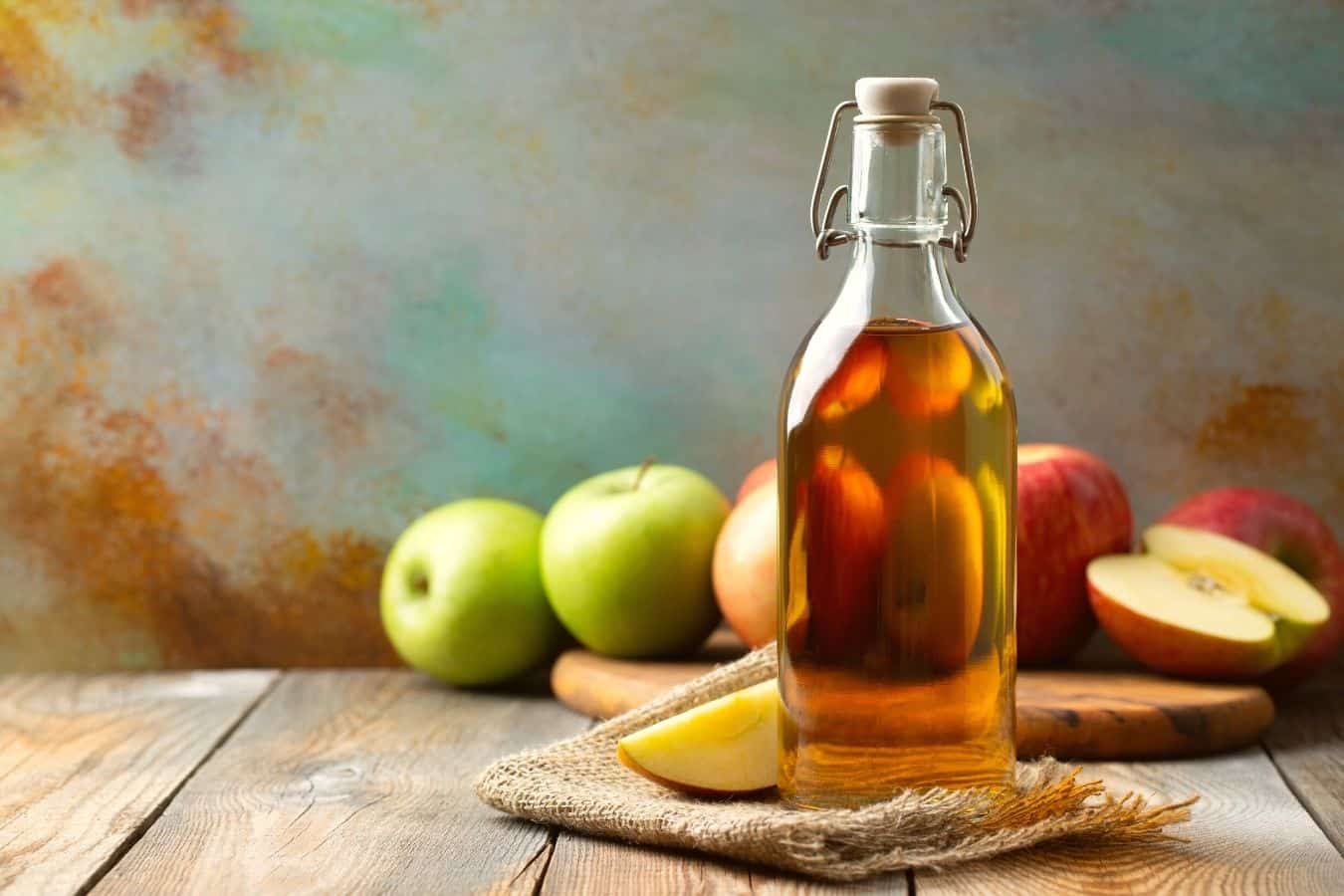 Apple cider vinegar is ideal for restoring your hair's pH balance and helps to combat brassy tones.
Ingredients:
⅓ cup of apple cider vinegar
1 cup of water
Method:
Combine these two ingredients and mix thoroughly
Apply the homemade mixture directly on to your hair while shampooing and let it settle for around 3 minutes
Rinse off the apple cider vinegar mixture with plain water and repeat the process twice a week for the best results
Like this? Read our article on apple cider vinegar and its effect on hair dye.
2. Baking Soda Hair Treatment
Baking soda works well as a clarifying hair treatment to tackle mineral and product build-up in your hair.
Ingredients:
1 x teaspoon of baking soda
2 x tablespoons of water
A small amount of sulfate-free shampoo
Half a teaspoon of purple food coloring
Half a teaspoon of blue food coloring
Method:
Mix all the ingredients together in a plastic bowl and add the water
Wet your hair and apply the mixture directly on to your hair as you would shampoo
Let it settle for five to ten minutes and then rinse it off
Complete the process by applying a deep conditioner
3. Homemade Blue Toner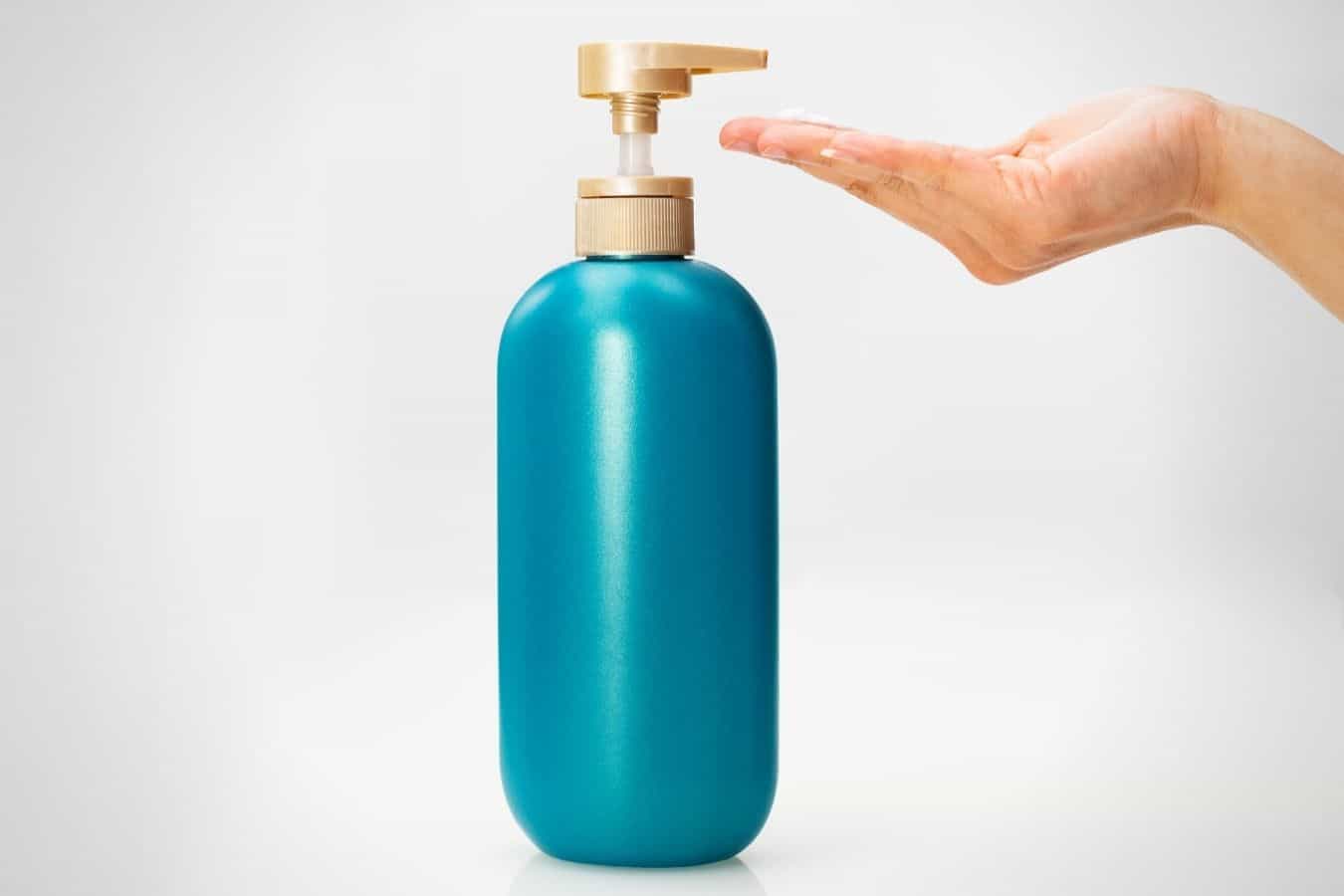 Ingredients:
A small amount of conditioner
Semi-permanent violet hair dye
A hair dye applicator
Method:
Add a small amount of conditioner to a bowl. Simply double the amount you would typically use during your hair care routine
Use an application brush mix in a small amount of the violet hair dye until you achieve a light purple hue to your mixture
Using the brush, apply the treatment directly on to wet hair and let it sit for one hour
Rinse your hair out and wash as normal
Also check out: What Does Blue Shampoo Do To Blonde Hair? (Solved!)
4. Tea Hair Remedy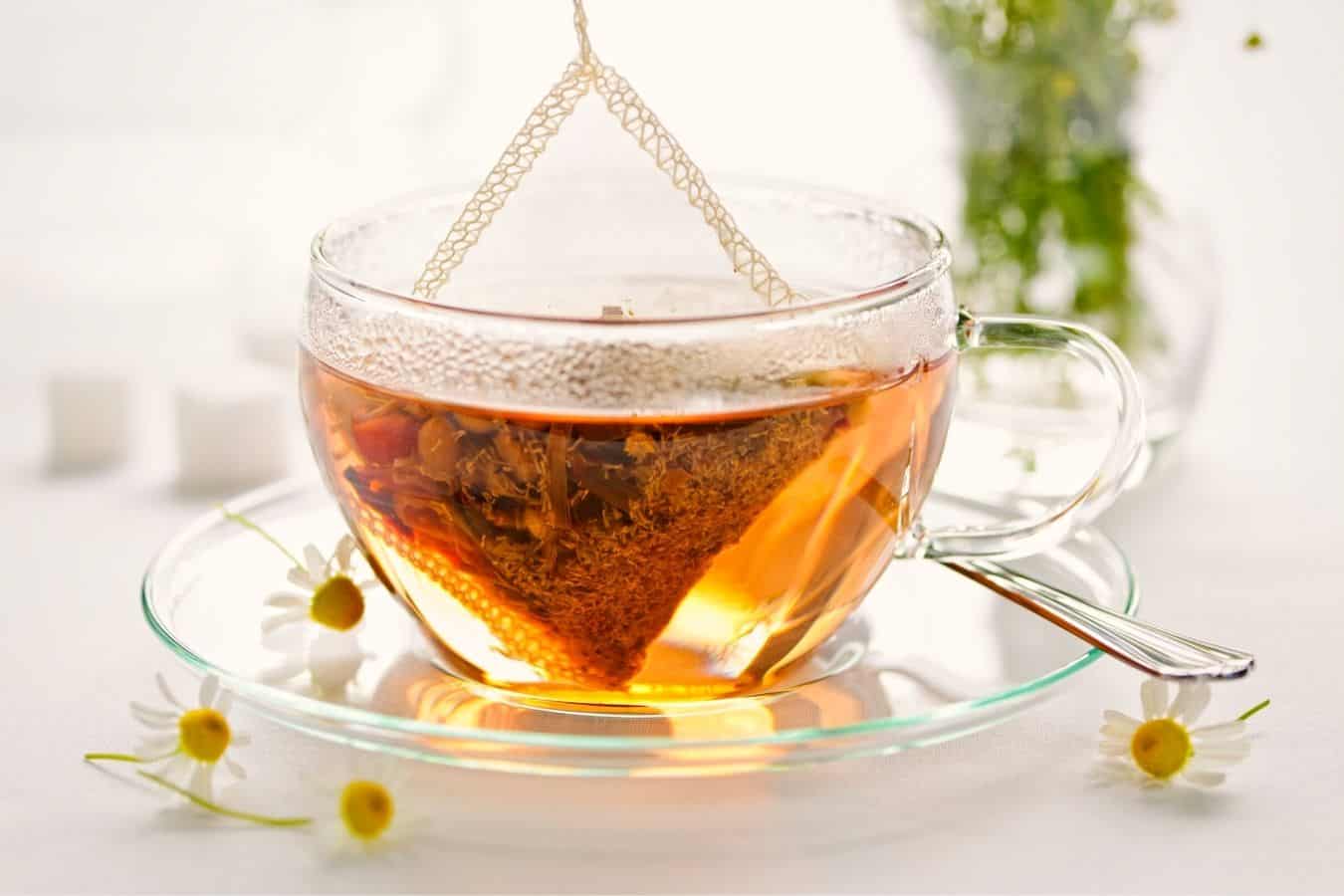 Ingredients:
3 x teabags
2 cups of water
A pot to boil water
Method:
Brew a strong cup of tea using all three tea bags
Set the tea aside allow the mixture to cool
Once the tea is no longer hot, apply it directly on to your hair and massage it gently into your roots and scalp.
Let it settle for 30 minutes or so before rinsing out
5. Homemade Lemon Hair Toner
Lemon is a versatile ingredient and is ideal to use when creating brassy hair home remedies. It not only lightens your hair but combats brassiness as well.
Ingredients:
¼ cup of freshly squeezed lemon juice
2 x tablespoons of honey
¾ cup of water
Method:
Mix all the ingredients together in a hair spray bottle
Shake well and spray the solution directly on your hair
Leave it on your hair for around 2 hours
Rinse the lemon toner out and wash your hair with a sulfate-free shampoo followed by a conditioner to complete the process
6. Virgin Olive Oil Hair Treatment
Olive oil can be used to combat hair damage and encourage growth as well as one of the best ingredients for creating brassy hair home remedies to correct orange hues appearing in your strands.
Ingredients:
Virgin olive oil
Sulfate-free shampoo
Method:
Place a pot on the stove and heat up a small amount of virgin olive oil. The amount of olive oil needed for this recipe is dependent on the length of your hair
Wait for the oil to cool down and apply directly on to your strands
Gently massage the oil through your scalp and roots and let it settle for one hour
Complete the process by rinsing off the oil and washing your hair with sulfate-free shampoo
7. Purple-Toned Conditioner
Ingredients:
Purple hair dye
Conditioner
Method:
Add the conditioner to a bowl and gradually mix in a small amount of purple hair dye. Refrain from adding in too much hair dye formula or your hair will be colored purple. Only a small amount is needed to treat the brassy tones while leaving the rest of your hair untouched.
Mix thoroughly
Apply directly on to wet hair as you would with a store-bought toner and let it settle for 30 minutes or so
Rinse off the mixture and dry your hair as per your usual routine
8. DIY Hollyhock Toner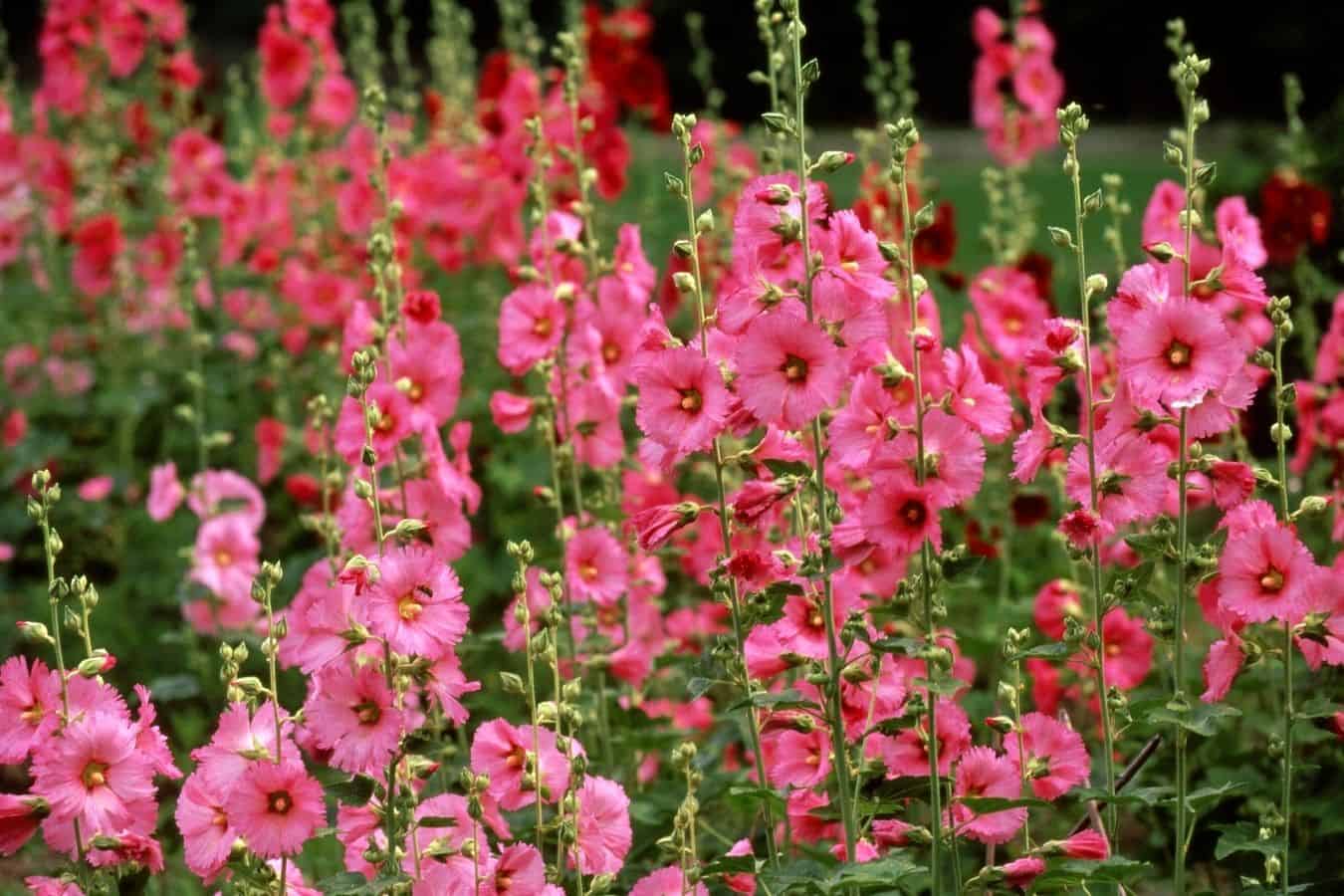 Hollyhock herbs act as an extra-strength color remover and is ideal to incorporate in brassy hair home remedies to restore balanced color to your locks.
Ingredients:
2 x tablespoons of hollyhock herbs
2 x tablespoons of apple cider vinegar
1 x cup of water
Method:
Boil all the ingredients together in a pot until the mixture is thick and combined thoroughly
Let the mixture cool
Apply directly on to your hair and let it set for 10 minutes
Rinse off and wash your hair with shampoo and conditioner as per your usual hair care routine
9. Indigo Hair Toner
Indigofera tinctoria which is more commonly referred to as true indigo, is a species of plant from the bean family. It's one of the main ingredients of indigo dye and is beneficial in adding shine to your hair and enhancing the color. An added bonus is that it helps to remove the orange, brassy tones in your strands and can be used as a homemade toner.
Ingredients:
1 x tablespoon of indigo powder
4 x tablespoons of white conditioner
Method:
In a bowl mix the indigo powder and conditioner together
Apply the mixture on to your hair evenly
Let it set for a few minutes and check in on the color to see if the brassiness has been treated
Once you are happy with the color, use a sulfate-free shampoo and lukewarm water to wash the mixture off your hair
10. DIY Hair Toners Using Food Coloring
Purple Hair Toner:
Ingredients:
1 x tablespoon of purple food coloring
3 x tablespoons of conditioner
Sulfate-free shampoo
Method:
Add the ingredients to a bowl and mix well
Gently apply the mixture directly on to your hair
Let it set for around 30 minutes
Rinse off the mixture and wash your hair with a sulfate-free shampoo
3 Great Products for Prevention and Treatment of Brassy Hair
Total Results Brass Off Blue Shampoo by Matrix is specially designed to suit lightened brunette hair or those who have brunette balayage.
It contains blue pigments which help to neutralize the orange tones in your hair and protect your existing color.
An added bonus is that it works to hydrate your locks while offering complete protection so you can enjoy vibrant colored strands that are well-nourished.
---
Bust Your Brass Cool Blonde Shampoo by Amika is set to preserve your blonde hair keeping it light and bright while reducing the appearance of orange and yellow tones.
This formula is sulfate-free and is also ultra-violet. It consists of wild cherry bark extract which is great for restoring color and maintaining shine.
It also includes hydrolyzed keratin and avocado oil leaving your hair rich in moisture and full of protein.
---
This Joico Color Balance Blue Shampoo and Conditioner product ticks all the boxes and completes our list of simple brassy hair home remedies and products we highly recommend.
This shampoo and conditioner duo neutralizes orange tones found in highlighted naturally dark brunette hair or hair with an ombré effect.
The color-restoring shampoo works to cleanse your strands and repair your hair from root to tip.
The nourishing conditioner helps to diminish frizz and flyaways and build up shine so you can enjoy healthy, luminous hair after every wash.
---
Tips to Prevent Brassy Hair
If you're looking to prevent brassy hair from affecting your look, our simple home remedies along with these handy hacks can be used on all hair types:
Limit your hair's direct exposure to the sun's harsh ultraviolet rays
Avoid harsh chemicals such as silicone and sulfate
Try to avoid excessive coloring or bleaching as this can lead to damaged hair
Use color-nourishing conditioners to protect your hair after home dye applications
Wash your hair in filtered water to prevent mineral deposits found in hard water from damaging your hair and contributing to brassiness
Use sulfate-free shampoo to prevent brassiness and to combat hair loss as an added result