Coconut oil is a very popular ingredient in many hair products, but it can cause hair to turn dry and coarse depending on your hair type. if you can't or don't want to use coconut oil in your hair, there are plenty of other options.
Here are 10 coconut oil alternatives for hair that yield the best results.
Why Use A Coconut Oil Alternative?
Coconut oil can do a lot for your hair and skin; however, this product can have varying effects on different people. Depending on how frizzy and porous your hair is, coconut oil might work wonders for your signature look or result in brittle hair and split ends.
Here are three things to consider:
Your Hair Porosity
Porosity is an important factor for the cautious coconut oil user. Dry or course hair will react badly to coconut oil, and you'll find that the result will be detrimental to your overall hair health.
Allergies
Some people are very allergic to coconut oil and react severely when exposed to it. Like other food allergies, it can cause irritation of the skin, including eczema and hives.
In serious cases, it can lead to anaphylaxis, a condition wherein the throat closes up due to the body's response to coconut oil.
This is a life-threatening condition, and you should be very careful when applying common allergens to make sure your body doesn't react to them before use.
Excess Coconut Oil
Too much coconut oil can cause a buildup of protein, causing split ends and brittleness.
It's important to use this product in moderation for the wellbeing of your hair. Remember, too much of even a good thing can be bad for you.
10 Alternatives To Coconut Oil For Hair
1. Olive Oil
Olive oil retains moisture and promotes hair growth. It will soften your hair and works as a conditioner.
Packed with antioxidants and vitamins, olive oil can get rid of excess sebum hindering your hair's growth; moreover, it can help deal with split ends and even wards off some fungal infections.
2. Grapeseed Oil
Grapeseed oil helps moisturize your hair and promotes growth.
It's also a lot more lightweight than coconut oil, so if you're struggling with that protein buildup, this might be the right fit for you.
As an added bonus, grapeseed oil is usually cheaper than coconut oil.
3. Sunflower Oil
A plant-based oil that can keep your skin smooth, sunflower oil has the added benefit of protecting the skin from common pollutants in the air as well as sun exposure.
Its antioxidant and anti-inflammatory properties keep your hair hydrated and smooth.
4. Jojoba Oil
Jojoba oil offers moisture and a glossy look. It also has merit as an anti-bacterial. If you have thinner hair, jojoba oil might be great to keep your hair full and smooth.
5. Peppermint Oil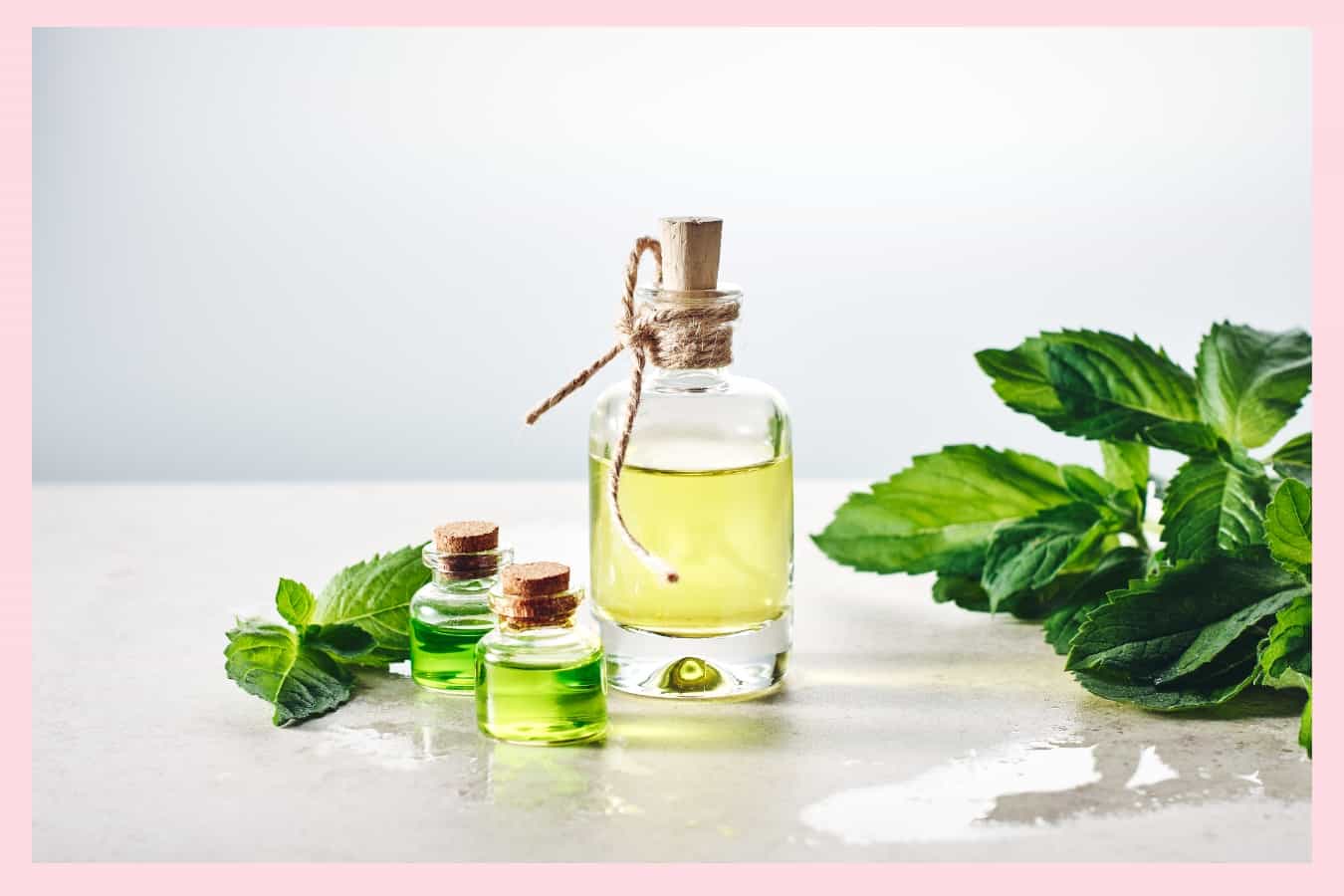 Peppermint oil can help you with oily skin and hair, offering moisturization for your hair.
Compared to coconut oil, peppermint oil has a better track record of promoting hair growth by helping to clear your pores and oxygenate your hair follicles.
Peppermint oil can be diluted or exchanged for tea tree oil if it's too rough on your scalp.
6. Avocado Oil
Avocado oil helps promote strong, healthy hair by making them more vibrant and bouncy.
In relation to coconut oil, avocado oil has more longevity when it comes to the moisture and shine of your hair. It's also nowhere near as greasy as coconut oil.
7. Castor Oil
Castor oil is great if you find your hair getting frizzy with coconut oil.
This oil smooths frizzy hair, retains moisture, and can be used to treat split ends. Its natural properties help protect your scalp from common conditions and retain moisture well.
It also gives you good value for your money since you only need a small application of castor oil to reap the benefits.
8. Moringa Oil
Dating back centuries, the oil from the moringa tree is a balanced option offering nourishment for your hair.
A valuable cleansing agent, moringa oil also has beneficial antioxidant and anti-inflammatory properties that can help condition your hair.
9. Lemon Oil
Lemon oil not only offers a lot of cleansing benefits, but it smells fresh and vibrant, too. It can clear up dandruff and make your natural hair color shine through.
It increases the strength of your hair and limits the amount of oil in the scalp, making your hair nice and balanced; moreover, it wards off dandruff, fungal infections, and even lice when applied in high enough amounts.
10. Rosehip Oil
Rosehip oil supports your scalp health and help your hair grow while simultaneously preventing hair loss.
Packed with lots of great antioxidants, rosehip oil can keep your hair strong and healthy, warding off free radicals that can damage your hair.
There's a lot that goes into choosing a good hair care product, and these 10 alternatives provide much the same benefits as coconut oil and serve as a workable alternative, offering stronger, healthier hair to match your desired look.
How to Choose the Best Coconut Alternative for Hair
The best coconut alternative for your hair is going to be as unique as you are.
Everyone is built differently, and understanding different factors of your hair―length, texture, type, porosity―that influence what type of alternative is right for you.
Getting the right amount and look that you want can be a matter of experimentation, but establishing your hair type and attributes can help you figure out the best place to start on your haircare journey.
If you have a sensitive scalp, argon oil is one of the most scalp-friendly products out there.
Does Coconut Oil Reduce Protein Loss in Hair?
Coconut oil is one of the best products out there for reducing protein loss in hair.
This means that coconut oil is one of the greatest solutions for protecting your hair from the scorching sun or chemicals that may damage your hair and cause it to break or fall out.
A rub of coconut oil before a wash can help prevent damage from the wash and reduce the kind of damage that can happen while you're brushing or styling wet hair.
Application after a wash can also help smooth your hair and reduce the risk of breakage.
Disclaimer: This site is not intended to provide professional or medical advice. All of the content on LovedByCurls.com is for informational purposes only. All advice should be followed at your own discretion. Ingredients may change at any time so always check the product label before using. Check our full disclaimer policy here.
Dee has been following the Curly Girl Method for over four years and is our in-house Curly Girl expert. She has a keen interest in natural haircare and has tried and tested her share of CGM products. She has a photographic memory of most sulfate and silicone-free hair products available on the high street and she's always happy to recommend you her favorites.