In 2019, the Pew Research Centre reported a drop of 3% in American Adults who identified as Catholic, with a large majority of these being from the younger generation. But why? In this list, we're taking a look at some of reasons Gen Z might have for turning away from Catholicism.
Noticeable Shifts in Moral Values
Gen Z values diversity and evolving ethics, more than any generation before. Traditional church stances will very often clash with these progressive beliefs, leading to a widening generational disconnect.
The Rise of Social Media
Smartphones and social media dominate Gen Z's attention. With traditional religious being slow to change, practices now compete with thousands of hours of information being streamed daily.
They Seek More Instant Gratification
This follows on from the previous point. Gen Z is accustomed to immediate rewards. The slow gratification of religious paths feels less enticing, when their expectations have been so drastically shifted by the modern world.
A Need For Empowerment and Individuality
Gen Z values empowerment and questioning authority. The hierarchical church structure sometimes feels out of step, and doesn't cover many of the bases that many young people feel should be paramount in any organised structure.
The Need for Personal Experience
Personal spiritual experiences are paramount for Gen Z. Personal journeys have become more appealing than organized religion, simply because individualism is more in the forefront.
The Societal Shift to Secularism
Modern society emphasizes science and rationality. Religious doctrines struggle here because it's harder to broadcast the same range and quantity of information when spreading the faith is a much more specific subject by comparison.
They Focus on Mental Health
Mental health is a significant concern for Gen Z, and this often manifests in known science and proven treatments. As such, faith becomes less effective as a healing tool because young people are interested in solutions that, to them at least, produce tangible results.
Community-Centric Living is in Decline
Earlier generations bonded through church communities. Virtual interactions are now so dominant that Gen Z's reliance on physical community hubs like churches is reduced.
Educational Shifts Across the US
Modern education fosters critical thinking. Open discussions in classrooms lead to questioning religious teachings. Oftentimes, this type of learning has an adverse effect on churches due to the emphasis on faith rather than reason.
They Focus on Environmental Concerns
Gen Z passionately champions environmental causes. They feel religions should prioritize ecological stewardship. Whether true or not, there exists a perception that the church doesn't focus enough on environmental issues.
Their Acceptance of LGBTQ+ Community
This point may be one of the biggest in the current age, due to the strong shift in support towards the LGBT community expressed by Gen Z. Societal acceptance of diverse identities is growing, and whether the Catholic Church can keep up remains to be seen.
The Rise of Non-religious Social Initiatives
Charitable actions aren't exclusive to churches anymore. Secular groups are now major players in philanthropy, oftentimes dwarving church organisations.
They Desire Transparency
Transparency and open dialogue are crucial for Gen Z. They feel religious institutions sometimes lack this. Many seek more transparent spiritual communities.
They Have a More Scientific Inclination
Gen Z leans towards science and empiricism. Some religious tenets seem misaligned with scientific understanding. It's very easy, therefore, for a young person to feel that these conflicting beliefs invalidate religion.
They Want Independence in Spiritual Pursuits
Many prefer exploring spirituality on their terms. They don't want the constraints of organized religion. Independent spiritual exploration is on the rise among Gen Z.
Their Definitions of Spirituality are Broader
For Gen Z, spirituality often goes beyond religious definitions. They embrace practices like meditation and mindfulness. Their spiritual compass encompasses a broader range of practices.
They Desire Inclusive Community Desires
Gen Z seeks unconditionally inclusive communities. Traditional religious groups can sometimes feel restrictive, and at odds with complete personal autonomy, which is at the forefront of what the younger generation feel is important.
Exposure through Globalization
Gen Z is exposed to diverse cultures and religions. With that aforementioned emphasis on diversity, growing up around Catholicism doesn't necessarily mean young people will feel any attachment to it.
Losing Trust in the Church
Recent scandals, such as the recently published Zurich Report, have impacted the Catholic Church's image. For Gen Z, these issues overshadow spiritual teachings, causing many to turn to either other churches, or secularism – atheist or otherwise.
When it comes to aging, there's no need to fear the big 6-0! In fact, it's a cause for celebration! In this post I highlight the 17 things that make being 60 absolutely amazing — from newfound wisdom to retirement adventures. Let's embrace our 60s together!
THINK 60'S OLD? THESE 17 AWESOME FACTS WILL CHANGE YOUR MIND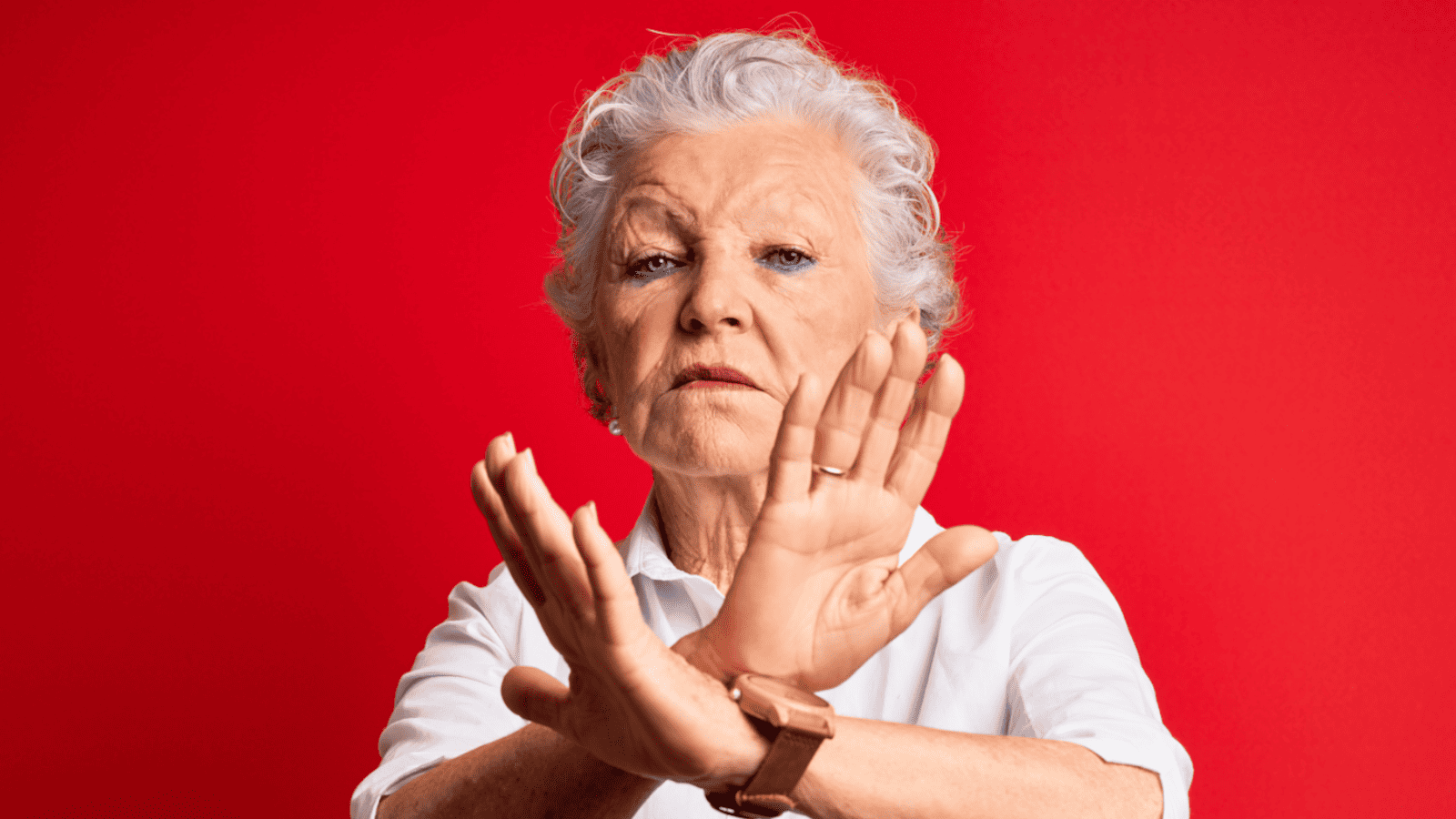 As we enter midlife, there's a common misconception that we have to "settle down" and "act our age." However, we're here to debunk this myth! So, check out this post as we list 23 things that people think you stop doing in your 50s but you don't have to!
23 THINGS PEOPLE THINK YOU STOP DOING IN YOUR 50S BUT YOU DON'T
Military training often engrains some odd habits that stay with members for life. An internet survey recently asked, "What screams "I'm ex-military?" Here are the top 22 responses.
22 THINGS THAT SCREAM 'I'M EX-MILITARY"
Companies come and go, but some manage to stay open longer than expected. A recent internet survey asked, "What obsolete companies are you surprised are still holding on in the modern world?" Here are the top 21 answers.
21 OBSOLETE COMPANIES THAT PEOPLE ARE SURPRISED STILL EXIST
20 HAIRCUTS THAT WOMEN OVER 60 SHOULD NEVER GET
As we journey through different stages of life, our hair transforms as well. What looked fabulous in our 20s and 30s might not be the most flattering option now. And let's face it, nobody wants to look like they're stuck in a time warp! So, as a tribute to the age of wisdom and elegance, let's explore 20 haircuts that women over 60 should never get. It's all about embracing the changes and looking your absolute best!
20 HAIRCUTS THAT WOMEN OVER 60 SHOULD NEVER GET