Let's face it, some celebrations are, well, puzzling. We don't get them, you don't get them, so what's the point in them (besides a day off work, of course)? In this list, we're going to take a look at 18 traditional holidays that no one really sees the point of anymore.
Boxing Day
Despite the name, no actual boxing is involved. Confused shoppers everywhere agree: let's make this holiday's purpose a whole lot clearer, or just accept that it should be called "Leftover Day."
Tax Day
Whoever thought taxes deserved their own special day? Here we are, drowning in receipts and scrambling for deductions. Next year, how about a "taxes magically did themselves" day?
Parents' Day
Ok, this is sweet and all, but our wallets think Mother's and Father's Day cover it. For those of us who's kids haven't moved out yet, How does "Parents Nap While Kids Do Chores Day" sound?
Singles Awareness Day
Because, apparently, Valentine's Day wasn't reminder enough. We're aware as it already, guys! How about we just have a "Mind Your Own Business Day"?
Columbus Day
"Let's celebrate questionable navigation skills and accidental discoveries!" said no one ever. Seriously, can't we get a more relevant day off, and maybe something a bit less problematic too?
Groundhog Day
Predicting weather with a rodent? Classic… but not exactly up to 2023 standards. Maybe we can just leave this one with Bill Murray.
Arbor Day
Don't get it twisted; trees are great. But honestly, how many of us actually plant a tree? You know what might be better, though? "Watch Bob Ross Paint Trees Day.". Now that's a celebration to be proud of.
Leap Day
An extra day in February? Of all the months, we could have done this one, and we decided to have the most miserable one of them all. If we're adding days to the calendar, can it be during the summer?
Sweetest Day
Valentine's Day's less-popular cousin. It's as if one day of forced romance wasn't enough. Great, just what we needed: more chocolates and guilt!
Flag Day
Flags! Flags Everywhere! But does anyone truly remember why? How about a "National Learn to Fold a Flag Properly Day"? We certainly know a few people who might need that lesson.
April Fools' Day
If trust issues were a day, there would no better match than April Fools'. Maybe it's time to swap pranks for compliments? At least maybe less rickrolls, please?
Secretary's Day
While appreciation is vital, why so specific? Why not just have a day to celebrate all walks of life? Titles are so last century.
Black Friday
Whoever decided to make a holiday for decency instead of people needs to be fired. Instead of the shopping madness, perhaps a "Stay at Home and Nap Day" would be more civilized?
Talk Like a Pirate Day
Yarr, matey! As if we don't already all get enough impression grief from our friends for the rest of the year. Can we have a "Talk Like a Normal Person" day instead?
Guy Fawkes Night
Our furry friends would be very grateful to see the back of this holiday. Remember, remember… actually, what are we remembering? Might as well rename it "Random Fireworks Night."
Opposite Day
The day of pure confusion. If we cancel it, does it mean we're celebrating it? Is this holiday unmovable, or did we never have it at all… argh! Too confusing!
St. Swithin's Day
Rain predictions based on folklore is about as convincing as ones based on rodents. "Appreciate Your Meteorologist Day" seems more apt for those of us living in this century.
Old Rock Day
Yes, it's real. No, we don't get it either. Do we gift each other fossils or just random pebbles? Maybe a "Pet Your Pet Rock Day" would at least be a bit funny?
As boomers fondly clutch onto practices that evoke nostalgia, Gen Z is at the next counter, eagerly trading in the old for a dash of modern sparkle. From handwritten notes to digital memos, from piggy banks to digital wallets—the dance between 'then' and 'now' has never been more lively. Join us as we explore 18 traditions that boomers want to uphold but Gen Z says need to go.
BOOMERS HAVE SPOKEN: 18 TRADITIONS THEY WANT TO UPHOLD BUT GEN Z SAYS "NEED TO GO"
Have you ever wondered what men really think or do? Then look no further. A recent internet survey asked, "What are some 'guy secrets' girls don't know about?" Here are the top 16 answers:
16 THINGS MEN KNOW (BUT WILL NEVER REVEAL TO THE LADIES)
While it's easy for younger generations to feel like they're steeped in slang, Boomers know that some of the best phrases have been passed down for years. Think you're hip to all of them? Read on for 18 popular phrases of Baby Boomer slang.
18 BABY BOOMER SLANG PHRASES THAT MAKE MILLENNIALS SCRATCH THEIR HEADS
Different generations enjoy different things, but have you ever seen something an old person loves and thought to yourself, why? A recent internet survey asked, "What is something that old people love that you don't understand?" Here are the top 20 answers.
20 THINGS OLD PEOPLE LOVE THAT THE REST OF US DON'T UNDERSTAND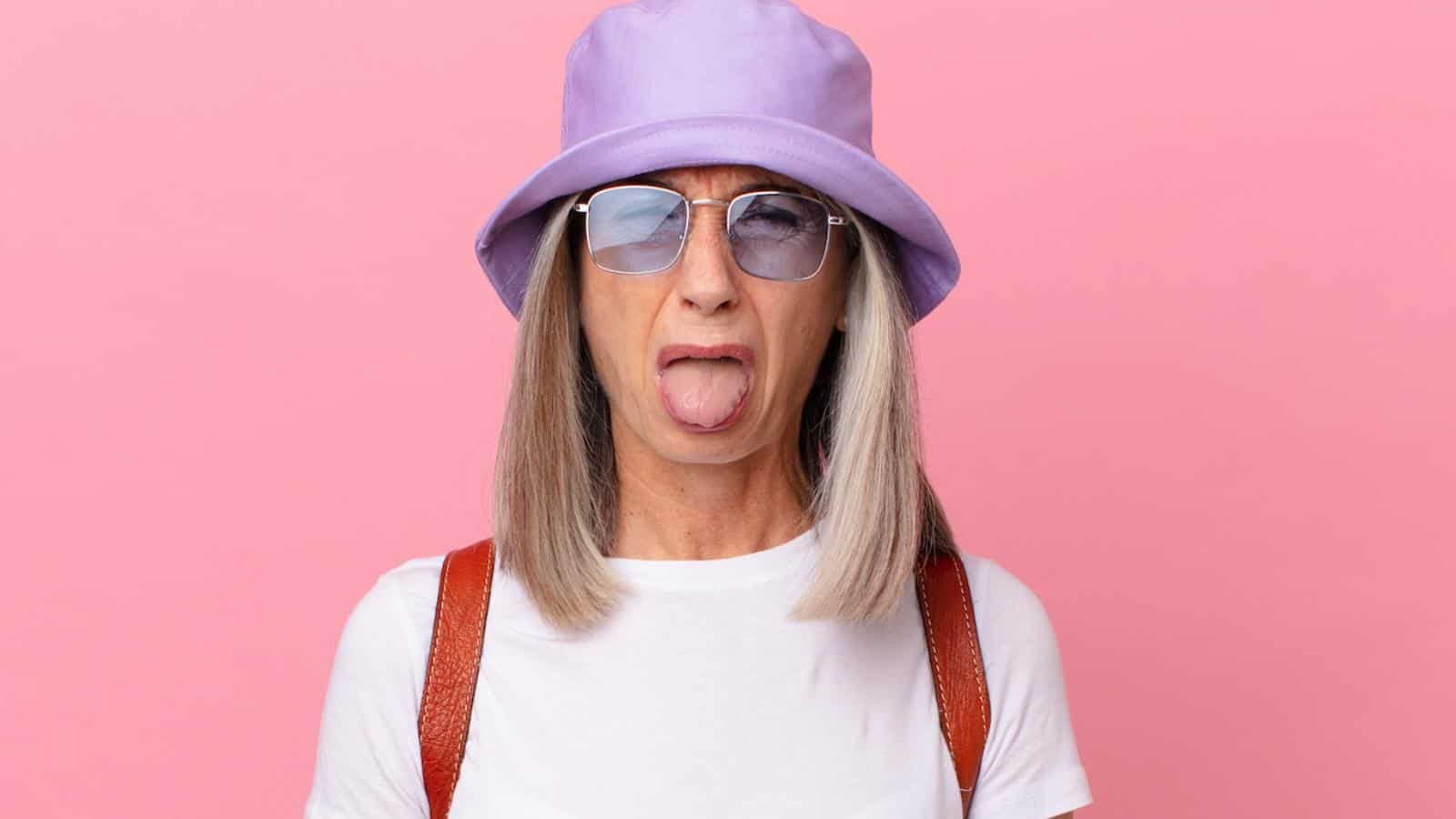 It's easy to say hindsight is 20/20, but what advice would you really give your younger self? Here are 20 things that most people did when they were young that they regret today.
20 THINGS WE DID WHEN WE WERE YOUNG THAT WE REGRET NOW