Part of the appeal of getting older is more experience, and sometimes it's worth heeding the advice of those who have already been through it. So, without further ado, here are 18 things everyone tells you to let go of when you turn 40.
Keeping Those Old Grudges
This one's a bitter pill to swallow. As much as we might be right in our convictions, it becomes evident that grudges serve no purpose other than to hinder happiness. By the time you reach 40, it's beneficial to release these old grudges, find forgiveness, and embrace the freedom of moving forward. It's just not worth it anymore.
Sticking to Fashion Rules
Do you remember those rigid fashion guidelines that dictated what you could and couldn't wear? As time progresses, fashion evolves, and so should personal style. Hitting 40 is the perfect time to redefine style on your own terms, pushing boundaries and embracing what makes you feel most confident.
Keeping Your Life Plans Rigid
Life is unpredictable, and while having plans is commendable, being too rigid can set you up for disappointment. Consider embracing flexibility, adapt to life's ebb and flow, and relish in the spontaneity that can bring unexpected joys.
Fear of Missing Out (FOMO)
By 40, you've seen and done quite a bit, so if a pang of FOMO strikes, remember: authentic experiences and deep connections far outweigh those fleeting moments on the social scene.
Endlessly Comparing Yourself to Others
From career achievements to personal milestones, comparing your life to others' is a draining game. The truth is, everyone's journey is unique, filled with individual challenges and triumphs. As you celebrate the big 4-0, rejoice in your distinctive path. You've done so much already, how's about a little pride in your progress, growth, and the person you've become?
Having Regret Over Past Mistakes
Instead of fixating on what went wrong, focus on the lessons learned and the resilience gained. Your past slip-ups don't need to define you now, so try to let go of them and keep looking forward!
Being a People-Pleaser
While helping and supporting loved ones is commendable, it's also essential to set boundaries. You've more than earned your right to prioritize your feelings, desires, and well-being. After all, you can't pour from an empty cup.
The Perfect Body Myth
Every body is a masterpiece, deserving of love and admiration. Celebrate your body for its remarkable capabilities, the journeys it's undertaken, and the stories etched into every scar, wrinkle, and curve.
Fearing Aging
With age comes invaluable wisdom, profound experiences, and cherished memories. Rather than resisting the inevitable, embrace the beauty and grace that each year brings. If you think everything has passed you by already, you ain't seen nothing yet!
Unused Items
Over the years, it's easy to accumulate items that, once treasured, now gather dust. As 40 approaches, it's a fantastic time for introspection and decluttering. Reassess your space, letting go of items that no longer hold significance. You're a new version of you, why not have a new version of your space too?
Outdated Beliefs
We definitely all have things to learn, and we can all do with broadening our opinions sometimes. As you navigate life post-40, remain open-minded, be willing to learn, and embrace the possibility that some long-held beliefs might need reconsideration.
Waiting for "The Right Time"
With four decades under your belt, you've likely seen that sometimes taking the leap, even when conditions aren't perfect, can lead to the most rewarding experiences. So many people nowadays are completely changing their trajectories even decades after their 40s, so if you're feeling like you need a shake-up, there's no better time than now.
Having Stale Routines
Look, we get it; Routine provides comfort, but it can also lead to stagnation. Hitting 40 is a great time to add some spice to those old habits! Whether it's trying a new cuisine, picking up a new exercise regimen, or simply changing your daily route, you might find a freshness in diversifying your routines.
Keeping Obsolete Friendships
While it sounds harsh, not all friendships are meant to last forever. Some relationships might hold you back or no longer align with your life. Turning 40 offers a moment to evaluate and cherish bonds that truly uplift, offering mutual growth and support.
Overcommitting to Everything
As you sail into your 40s, mastering the art of saying 'no' when necessary can be so cathartic. More time to do what matters to you? That's never going to be a bad thing.
Keeping Up With Every. Single. Fad.
While it's fun to dabble in them, by 40, it's liberating to realize you don't need to hop onto every bandwagon. Instead, pick and choose what resonates, crafting your unique blend of timeless and trendy. You'll thank us later.
Having Unrealistic Social Media Standards
Heading into your 40s with the wisdom to differentiate between online facades and genuine content can lead to healthier digital consumption, valuing real-life moments over pixel-perfect snapshots. We did just fine without them before, there's really no point in feeling that these things matter now all of a sudden.
Keeping Your Dated Technology
Clinging to outdated gadgets might evoke a sense of nostalgia, but it can also prevent you from experiencing technological marvels. Being 40 doesn't make you old, and so you don't need to live in the past! Modern devices can simplify tasks, and introduce you to a world of innovations you never imagined.
As boomers fondly clutch onto practices that evoke nostalgia, Gen Z is at the next counter, eagerly trading in the old for a dash of modern sparkle. From handwritten notes to digital memos, from piggy banks to digital wallets—the dance between 'then' and 'now' has never been more lively. Join us as we explore 18 traditions that boomers want to uphold but Gen Z says need to go.
BOOMERS HAVE SPOKEN: 18 TRADITIONS THEY WANT TO UPHOLD BUT GEN Z SAYS "NEED TO GO"
Have you ever wondered what men really think or do? Then look no further. A recent internet survey asked, "What are some 'guy secrets' girls don't know about?" Here are the top 16 answers:
16 THINGS MEN KNOW (BUT WILL NEVER REVEAL TO THE LADIES)
While it's easy for younger generations to feel like they're steeped in slang, Boomers know that some of the best phrases have been passed down for years. Think you're hip to all of them? Read on for 18 popular phrases of Baby Boomer slang.
18 BABY BOOMER SLANG PHRASES THAT MAKE MILLENNIALS SCRATCH THEIR HEADS
Different generations enjoy different things, but have you ever seen something an old person loves and thought to yourself, why? A recent internet survey asked, "What is something that old people love that you don't understand?" Here are the top 20 answers.
20 THINGS OLD PEOPLE LOVE THAT THE REST OF US DON'T UNDERSTAND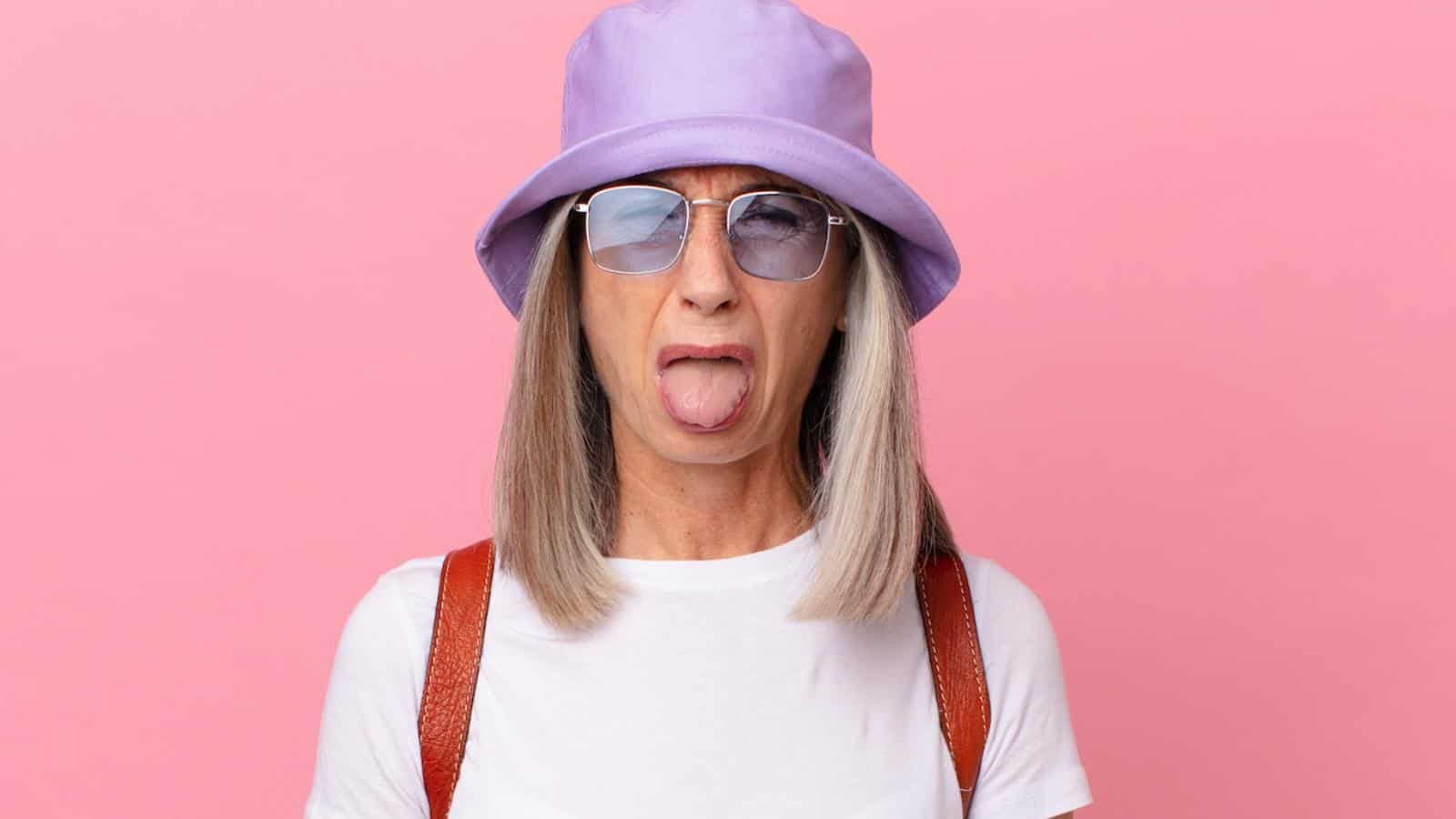 It's easy to say hindsight is 20/20, but what advice would you really give your younger self? Here are 20 things that most people did when they were young that they regret today.
20 THINGS WE DID WHEN WE WERE YOUNG THAT WE REGRET NOW