Narcissists are the worst. They're draining to be around, exhausting to deal with, and will always leave you confused as to their actions – and inevitably annoyed too! Sometimes though, they will weave their way into being your friend, and that's where things can get tricky. So, to help you out, we've compiled a list of 18 obvious signs to help you confirm those nasty doubts.
They Love the Spotlight
There's a difference between enjoying attention and relentlessly chasing it. Your friend always seems to find a way to be the star, overshadowing others even when it's not their moment. A narcissist constantly seeks validation, oftentimes with little regard to others.
Conversations Circle Back to Them
This point is little like the first sign we listed, but just a whole lot more subtle. Ever had a chat that, no matter the topic, always ends up about them? Narcissists have a knack for redirecting focus. It's not just casual self-reference; it's a consistent habit they can't shake off.
They Seek Out Weaknesses
It's one thing to understand someone's vulnerabilities in order to support them, but narcissists often take a different approach. They have an uncanny ability to detect and zero in on the insecurities and weaknesses of those around them. Instead of using this knowledge compassionately, they might exploit these vulnerabilities for personal gain or to assert dominance.
They Rarely Apologize
Admitting faults? That's not in their vocabulary. Narcissists struggle to acknowledge their mistakes, often placing blame on others. And if they do apologize, it might seem insincere or even come with a "but".
They Leave a Trail of Broken Relationships
This one's a biggie. If your friend has a pattern of tumultuous relationships, either in romantic relationships or (worse yet) friendships, alarm bells should be ringing. No matter how many times they blame others, the fact of the matter is that they are the common denominator.
They Can't Handle Criticism
Even the smallest critique can trigger a defensive reaction. They might lash out, sulk, or even try to belittle the person offering feedback. People like this want to preserve their ego over almost anything, so if you're feeling wary about pointing out minor issues, you may well have a narcissist on your hands.
They're fans of the Silent Treatment
The silent treatment is just the worst, right? You want to communicate, but instead you're being given complete radio-silence, sometimes long after a minor disagreement. Instead of addressing issues head-on, your narcissistic friend might give you the cold shoulder, using silence as a weapon to express displeasure or gain power.
Empathy Isn't Their Strong Suit
Narcissists have a challenging time putting themselves in other's shoes. They often dismiss feelings or concerns, making you wonder if they genuinely care about anyone other than themselves.
They're Full of Grandiose Fantasies
Dreaming big is one thing, but narcissists often harbor unrealistic expectations and fantasies about power, success, and attractiveness. They live in a world where they're perpetually on top, and will often consider any means to achieve their deluded status.
They Believe They're Special
There's a big difference between self-confidence and arrogance. In the world according to a narcissist, they're unique and above the rest. This mindset can manifest in expecting preferential treatment or believing that rules simply don't apply to them.
Entitlement is Their Middle Name
Narcissists feel that the world owes them. Whether it's unwarranted favors, undue admiration, or unearned accolades, they expect it all without giving much in return.
They're Expert Manipulators
With a keen sense for exploiting weaknesses, narcissists manipulate situations and people to their advantage. Be wary; they're quite skilled in getting what they want, often at others' expense.
They Require Constant Admiration
A never-ending thirst for admiration drives them. They surround themselves with those who bolster their ego, seeking compliments and assurance to validate their self-worth.
They're a Know-It-All
Confidence can be an admirable trait, but with narcissists, it often morphs into a know-it-all attitude. They seem to have an opinion on everything, irrespective of their actual knowledge on the topic. They'll frequently interrupt, dismiss, or belittle others' opinions, believing that their viewpoint is the most accurate or valuable.
They Love Playing the Victim
When things go south, they're never at fault. Narcissists play the victim card often, portraying themselves as the misunderstood hero. Get ready for moments like these, because oftentimes you will hear some of the most ambitious mental gymnastics to justify these claims.
They're Often Materialistic
For many narcissists, self-worth is tied to possessions. They may flaunt their belongings or constantly seek the next best thing, equating material wealth with personal value.
They're Incredibly Charming… At First
Initially, their charisma can draw you in. But over time, this allure fades as their true colors show, revealing the manipulative tactics underneath. Other people's validation is vital to a narcissist, and so they want to draw as many people in to feed their delusions.
Their World is Black and White
There's little room for gray areas in a narcissist's world. People, including themselves, are either perfect or flawed, with little room for the complexity of real human nature. By expressing their surroundings in this way, narcissists maintain an easy and exploitable narrative that they can feed to those around them.
Have you ever wondered what men really think or do? Then look no further. A recent internet survey asked, "What are some 'guy secrets' girls don't know about?" Here are the top 16 answers:
16 THINGS MEN KNOW (BUT WILL NEVER REVEAL TO THE LADIES)
While it's easy for younger generations to feel like they're steeped in slang, Boomers know that some of the best phrases have been passed down for years. Think you're hip to all of them? Read on for 18 popular phrases of Baby Boomer slang.
18 BABY BOOMER SLANG PHRASES THAT MAKE MILLENNIALS SCRATCH THEIR HEADS
Different generations enjoy different things, but have you ever seen something an old person loves and thought to yourself, why? A recent internet survey asked, "What is something that old people love that you don't understand?" Here are the top 20 answers.
20 THINGS OLD PEOPLE LOVE THAT THE REST OF US DON'T UNDERSTAND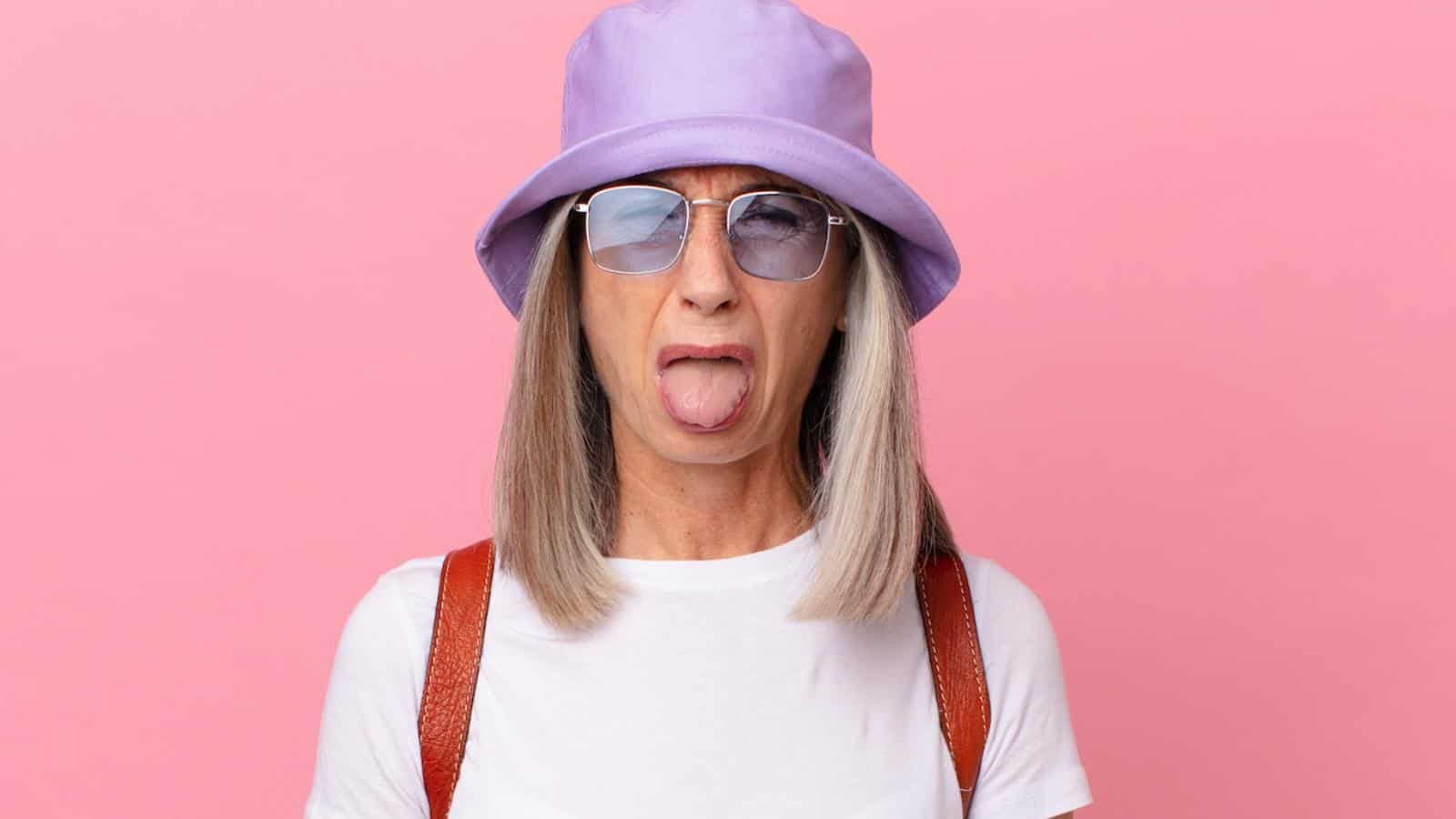 It's easy to say hindsight is 20/20, but what advice would you really give your younger self? Here are 20 things that most people did when they were young that they regret today.
20 THINGS WE DID WHEN WE WERE YOUNG THAT WE REGRET NOW
When it comes to aging, there's no need to fear the big 6-0! In fact, it's a cause for celebration! In this post I highlight the 17 things that make being 60 absolutely amazing — from newfound wisdom to retirement adventures. Let's embrace our 60s together!
THINK 60'S OLD? THESE 17 AWESOME FACTS WILL CHANGE YOUR MIND