Entering your 60s is a big moment and something to celebrate! In this article, we'll look at why your 60s can be an amazing time. From wisdom gained to spending time with grandkids, let's uncover this wonderful phase of life!
Discounts for Seniors
Who doesn't love a good deal? When you're in your 60s, you often get discounts on things like movies and meals. So, go ahead and proudly show your senior citizen card to enjoy those savings. Life at 60 can be quite budget-friendly!
Time for Yourself
You no longer have to be everything to everyone. Now, you have more time for yourself. You can finally finish that book you started, try out yoga, or simply relax on a quiet afternoon. It's a time to focus on yourself.
Dressing Comfortably
In your 60s, you've earned the right to prioritize comfort over fashion. Say goodbye to tight jeans and hello to comfy slacks. Who cares if your socks don't match? This is your time to be comfortable.
Enjoying Travel at a Slower Pace
You can say goodbye to rushed travel. Now, you can take your time and enjoy the journey as much as the destination. Whether it's sipping coffee in an Italian square or strolling through the streets of Paris, you have the leisure to enjoy the world at your own pace.
Gardening Adventures
With time and patience, gardening becomes a source of pleasure. Whether you're tending to roses or growing vegetables, your 60s are the perfect time to discover your green thumb. There's nothing quite like the satisfaction of growing your own tomatoes!
The Joy of Pets
Whether you have a purring cat or a faithful dog, pets bring a unique kind of happiness to your life and home. Their companionship and unconditional love add a heartwarming dimension to your sixties.
The Wisdom of Age
As you've grown older, you've gained valuable wisdom that's similar to having a superpower. It allows you to understand and accept the world in a unique way. The advice you can give as someone in their 60s is something special.
Grandkids Bring Joy
If you're lucky enough to have grandchildren, they can be one of the best parts of being in your 60s. Spending quality time with them can even make you feel mentally healthier. Spoiling them and then giving them back when they get too energetic is a joy like no other!
Lifelong Friendships
The friendships you've built over six decades are likely deep, long-lasting bonds. Sharing memories and laughter with old friends is a unique joy. Strong friendships can make you feel less lonely, improve your health, and make you happier as you get older.
Giving Back to Your Community
With your free time and wealth of experience, you're in a perfect position to make a difference in your community. Whether it's mentoring, volunteering, or leading community projects, there are many ways to give back, and it's fulfilling too.
A Deeper Appreciation for Health
As you reach your 60s, you start to truly understand the saying, 'Health is wealth.' You become more attuned to your body and appreciate every step, heartbeat, and breath. It's like a symphony of well-being that gets better with age.
Cooking Family Recipes
With time, you become the keeper of cherished family recipes. It's your time to impress family gatherings with secret ingredients and traditional dishes. Cooking in your 60s is like having a culinary time machine at your dining table.
Sharing Your Stories
With six decades of life experience, you have a treasure trove of stories to tell. You become the family storyteller, sharing tales of family history and your own adventures that can captivate generations.
Enjoying Nature
As the pace of life slows down, you have more time to appreciate the beauty of nature. Whether it's a stunning sunset or the simple elegance of a falling leaf, nature becomes a daily source of joy.
Being Confident in Yourself
At 60, you've figured out who you are, and that's something to celebrate. You no longer have to try to fit in because you fit perfectly in your own skin. Confidence in your 60s is all about embracing your unique style.
Finding Joy in Simple Pleasures
Life's simple pleasures, like a good cup of coffee, a great book, or a favorite song, bring deep joy. You savor these small joys with a calm mind and a happy heart.
Celebrating Long-Lasting Love
Many years together mean a love that has weathered challenges and celebrated good times. It's a strong, deep connection filled with shared memories. Love in your 60s is like a fine wine—rich, flavorful, and getting better with time.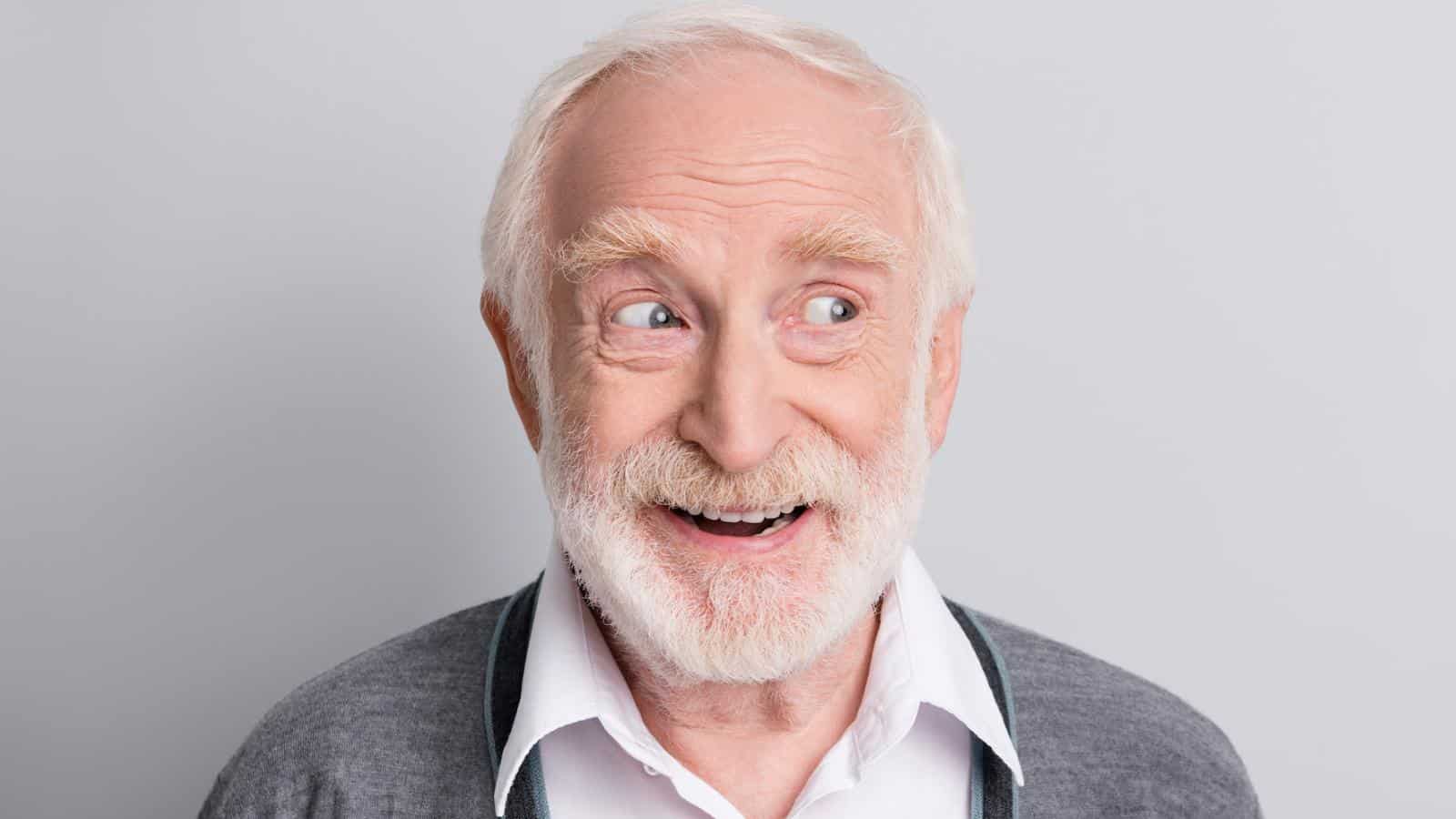 There's no denying that Millennials have fallen for some pretty questionable gadgets, much to the amusement of the Boomer generation. In this post, we're diving into 17 gadgets Millennials bought into that made boomers laugh.
17 GADGETS MILLENNIALS BOUGHT INTO THAT MAKE BOOMERS ROAR WITH LAUGHTER
Anyone who says they don't have an unhealthy, embarrassing, or time-wasting habit is lying. We all have them, and some really aren't great for us. Let's look at 19 guilty habits that we should really stop indulging in.
19 THINGS WE DO IN SECRET THAT ARE MORE COMMON THAN YOU THINK
As boomers fondly clutch onto practices that evoke nostalgia, Gen Z is at the next counter, eagerly trading in the old for a dash of modern sparkle. From handwritten notes to digital memos, from piggy banks to digital wallets—the dance between 'then' and 'now' has never been more lively. Join us as we explore 18 traditions that boomers want to uphold but Gen Z says need to go.
BOOMERS HAVE SPOKEN: 18 TRADITIONS THEY WANT TO UPHOLD BUT GEN Z SAYS "NEED TO GO"
Have you ever wondered what men really think or do? Then look no further. A recent internet survey asked, "What are some 'guy secrets' girls don't know about?" Here are the top 16 answers:
16 THINGS MEN KNOW (BUT WILL NEVER REVEAL TO THE LADIES)
While it's easy for younger generations to feel like they're steeped in slang, Boomers know that some of the best phrases have been passed down for years. Think you're hip to all of them? Read on for 18 popular phrases of Baby Boomer slang.
18 BABY BOOMER SLANG PHRASES THAT MAKE MILLENNIALS SCRATCH THEIR HEADS